CISE Achieves Explosive Growth With the Help of Shopify Fulfillment Network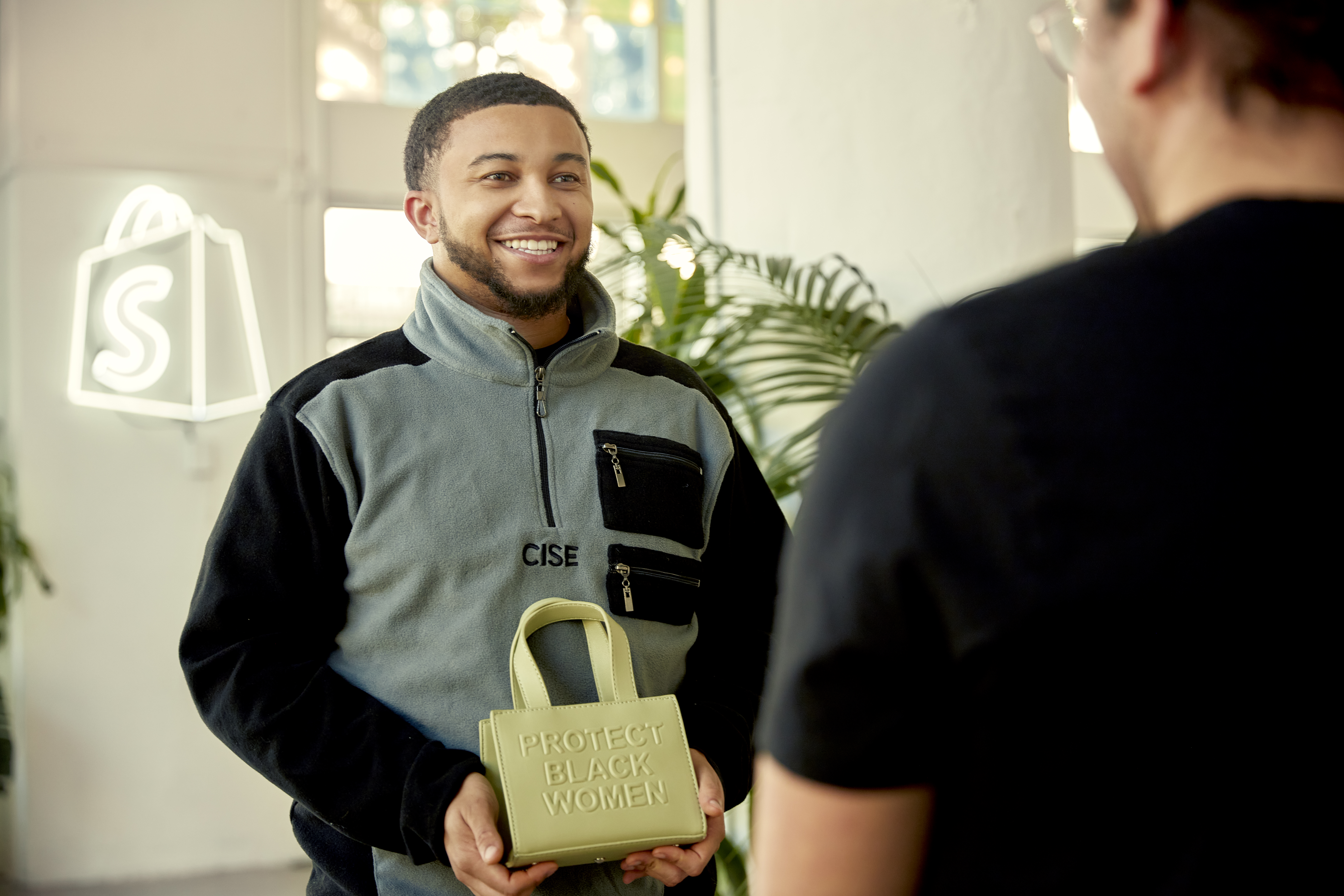 Industry
Fashion and apparel
Use Case
Growth and scale, Automation, Upgrades
CISE is a mission-driven fashion brand whose clothing and apparel sports a persistent message: Protect Black People. Founder Blake Van Putten was inspired by the Black Lives Matter movement in 2020 and decided to use his clothing as a means to give back to his community. And the message resonated. Within months of launching, CISE was selling out every drop. Within a year, CISE built a community of thousands, was invited to New York Fashion Week, and was featured in TIME Magazine.
With that kind of explosive growth, CISE needed support to keep orders flowing out the door. After initially turning to his mom and her friends for help packing boxes, Van Putten realized it was time to look for a more sustainable solution. He found it in Shopify Fulfillment Network.
By outsourcing fulfillment to Shopify, the founder freed himself from the time-consuming work of shipping hundreds of orders each week. And with Shopify Plus making the rest of his ecommerce business a breeze to manage, he used the time he gained to pursue impactful marketing campaigns—including a Christmas drop that sold out in 8 minutes.
When we onboarded with Shopify Fulfillment Network, we had 1,000+ preorders backlogged. [They] pushed out the orders in literally a day and a half. We didn't have to spend any time on it and were instead able to focus on creating a complete, top-notch mobile experience for our customers.
CISE
Blake Van Putten
— Founder
With Shopify Plus, CISE saw results fast.
Increase in orders after joining Shopify Fulfillment Network
Growth in SKUs between 2020 and 2021 (from 3 to 276)
Decrease in average fulfillment time with lower shipping rates
Join the ranks of brands changing fashion and apparel every day.