Free photography and business insights
Sell art supplies online
How to Start an Art Supplies Store
Are you the crafty type? Like getting your hands messy creating? Do you have a passion for the art community but not sure how to best utilize your skills in the art world? If so - art supply entrepreneurship might be your calling.
Art supplies stores offer a wide variety of products to cater to the needs and aesthetics of painters, sculptors, designers, animators, and all kinds of crafty folks. In this guide, we'll go over the ins and outs of the art supply business; from managing your social media profiles, to finding suppliers.
Over the last decade, it's become remarkably easy for beginner entrepreneurs to break into this exciting industry. Let us show you how.
Why sell art supplies?
Over the last five years, the market has seen significant growth due to rising incomes among middle-class consumers which has boosted demand throughout the industry. "Art supplies" is a general term to describe a diverse group of products - everything from paints, brushes & canvasses to accessories for modeling and sculpting. Since the art industry is fragmented in this way, there's less of a demand for product-specific trends. This makes the industry more driven by niche-building -- which is perfect for new entrepreneurs.
Although the art industry may be dominated by major retailers, niche-building is particularly easy when it comes to art supplies, due to the size and diversity of the market. You might choose to sell a specific set of products, or cater to a specific consumer group or aesthetic. Maybe you could sell products catered to a specific type of artist (sculptor, painter, digital artist, costume designer) or perhaps you could sell to a specific group, like children or seniors.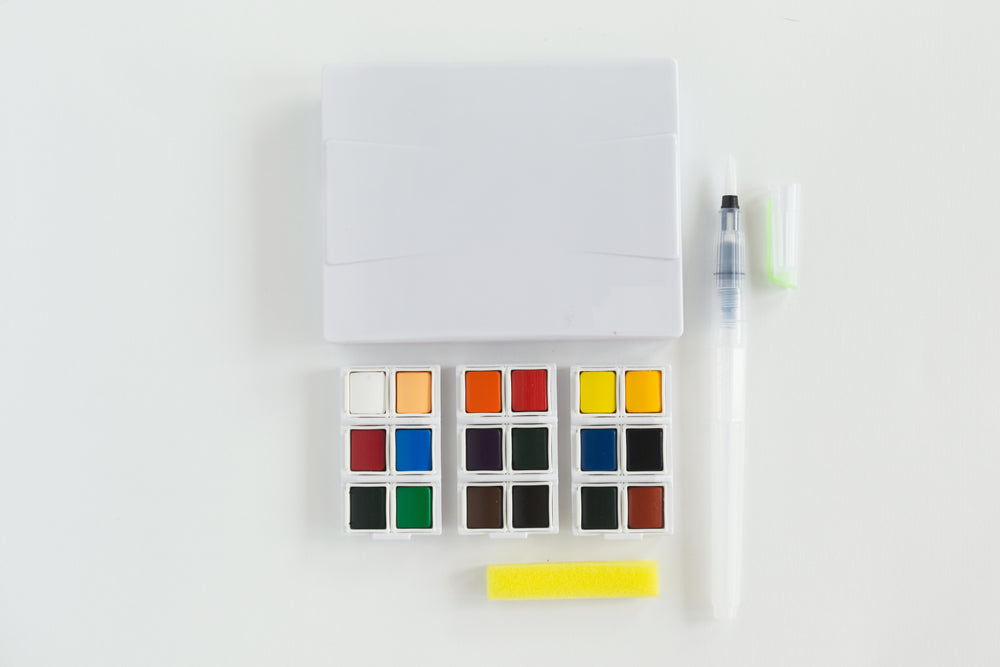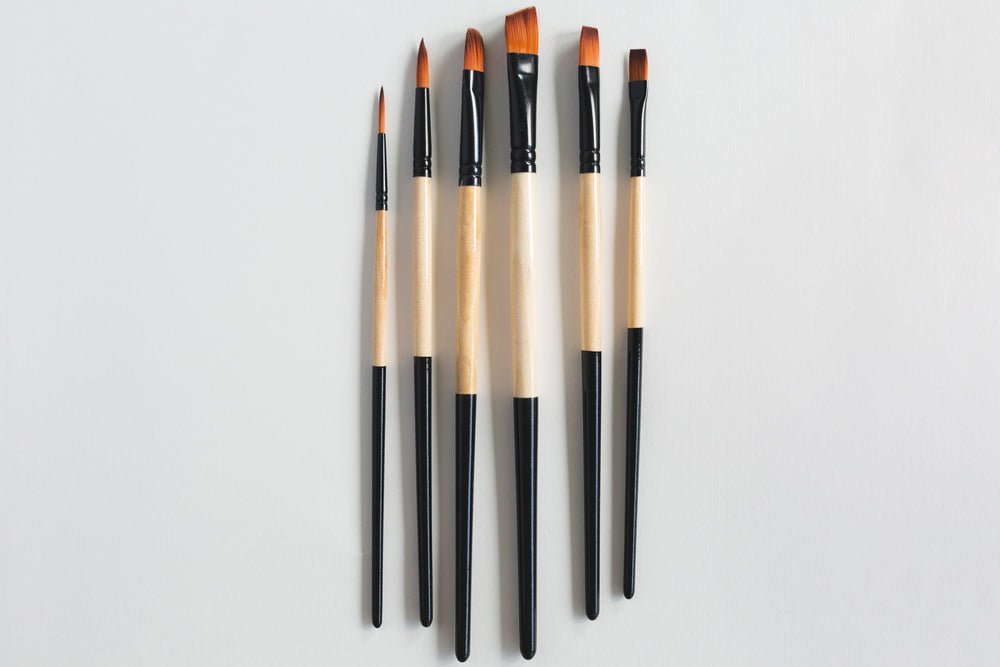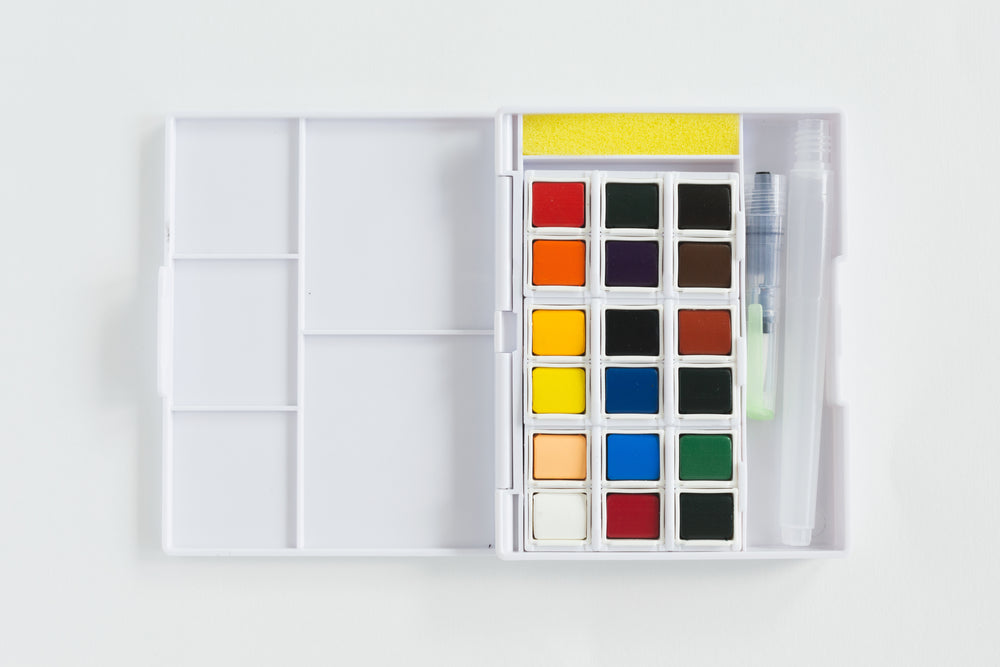 How to market art supplies on social media
Art is great for building a social profile because it lends itself to visual advertising very well. A visual social network like Pinterest or Instagram would be best for building an online presence. Remember that some social network demographics skew younger - so pick the social network that works best for your customers. You might consider expanding into more social networks as your business grows, but in the first stages it's best to focus your attention on one social network.
When you start setting up your social media profile, you'll want to research your niche extensively. Be on the lookout for the type of content that's likely to generate engagement with your audience, the language your audience uses, and the style of posts in your audiences' communities. Exploring hashtags and user profiles that cater to audiences similar to yours is a great way to learn about a niche. Pay close attention to the hashtags your audience uses and the types of posts they're likely to share.
No one wants to follow an account that just posts ads. Remember that pushing your products to hard in the early stages of building your social profile might alienate some users and come off as shallow. It's best to stick with building a following in the early stages of your business, and worry about selling later on. Exploring profiles, hashtags, comments, and posts from your intended audience is a great way to get a feel of the voice of your brand and the language you can use to connect with your audience. Above all though -- your content is what matters.
Building a devoted social media following takes time, but it will be worth the time it took to build when you start selling. There are easy-sounding shortcuts to getting followers but you want to avoid these for the most part. Put it this way - if it sounds too good to be true - it probably is. Tools like like-bots and fake follower accounts can give you high follower counts fast, but you'll also risk triggering social media bots for spam detection. Plus these users rarely engage, so aside from the number of followers, there's very little value to these followers.
Find art store suppliers and using drop-shipping to sell
There are some merchants out there who have the means to manufacture art products themselves. If you're able to manufacture products - awesome! But if not, selling art supplies through a drop-shipper might simplify the process for you.
Drop-shipping is a business model where the storage and shipping of products is handled by a third-party company. This means that when customers purchase from your store, you supplier ships the product directly to them, on-demand. This is a great model for first-time entrepreneurs, since it allows you to focus your attentions and funds on marketing while letting someone else handle the shipping and storage.
With drop-shopping, even new entrepreneurs can expect high-returns, since they're only paying for product after they've made a sale. This makes drop-shipping art supplies and low-cost, low-risk business idea that's perfect for first time entrepreneurs.
Business Model
AliExpress has a large variety of art products, from painting supplies like easels, paints, and brushes - to water colours, pastels, pens, and paper. There's also a wide variety of aesthetics to choose from, so make sure to pick a product variety that matches your niche.
Sets of paint-brushes can sell for varying prices with major retailers, depending on the types of brush being sold. On AliExpress, you can purchase paint-brush sets for less than $10.Selling these products at a markup of double the price, you can expect returns of around $10 for each sale.
Dropshipping tips
If you decide to dropship through AliExpress, here are a few tips to set yourself up for success.
Free shipping can be exceptionally slow on AliExpress, and the express options are often prohibitively expensive. Try to find sellers that offer epacket shipping; it's an affordable alternative that allows trackable and quick shipping from China to most developed countries including USA, Canada, and some of the United Kingdom.
AliExpress can sometimes seem overwhelming because there are so many products. If you don't know where to start when it comes to product selection, sort your search results by "Most Ordered". This will put the best sellers at the top of the list and give you a general idea of what's selling and what's popular. You can also use Oberlo to drop-ship products directly from suppliers.
To get a better idea of what the cases look like in real life, check out the Reviews tab for product listings and view "Reviews with Photos." Be sure to read the reviews as well, to see what others are saying about the product. Also, you'll want to check out the "Transactions" tab within the product listing on AliExpress. If you see several purchases from one person, it's likely they're dropshipping the item. This tells you it's likely a good item to sell.
Even though you might be paying next to nothing on AliExpress, don't under-price your products. You'll want to leave enough margin for marketing, so try to sell products for three or four times your cost.
Try bundling your items into themed sets, or offering complementary products. Check out what the competition is selling to get a better idea of what product categories might be particularly relevant to your audience.
Platforms like Facebook allow you to target very specific attributes or behaviours. For example, if you use Facebook ads to drive traffic to a cell phone store, you can target iPhone 6 users for iPhone 6 phone cases and target LG V10 phone users for LG V10 phone cases. These device-specific options can be found in the 'Behaviour Targeting' section of your Facebook ad manager. Hyper-targeting can be applied to a wide range of behaviors and demographics.
Start your own art supplies store!
With low-risk drop-shipping options and easy-to-target niches - selling art supplies online is a great business venture for first-time entrepreneurs.
Your download is starting now…
Get first access to free photos and other Burst content. Unsubscribe anytime.
Get first access to free photos and other Burst content. Unsubscribe anytime.