Free photography and business insights
Sell enamel pins online
Sell Enamel Pins online
Enamel lapel pins are inexpensive fashion accessories that were popularized in the 1970's and have blown up again in recent years. What was once a niche streetwear collectable has now spread to middle schools, award shows and beyond. Relatively simple to produce and cheap to ship, pins are an excellent product to sell online. The potential market is quite large and diverse, which means it's easy to find your own niche and start making a profit. Plus, at $15 or less per pin, they're the perfect way for consumers to show an affinity for anything from a bowling club to a rock band without breaking the bank.
If you're creative, you can design custom enamel pins in any size, shape or color. Or, if you'd rather just manage the business side of things, you can choose to white-label existing designs from an established dropshipper. Regardless of what you decide to sell, there is a growing market out there that's ready to buy!
How to make Enamel Pins
If you don't have a budget for a professional designer, don't despair. Often the best designs are relatively simple, but they fly off the shelves because they strongly resonate with a specific audience. You just need to unleash your creativity and get into the mindset of the target market. Start by scrolling through Reddit, Tumblr and Instagram to see what's trending in your chosen subculture. Facebook groups like Pin Nation are another great place to find some inspiration and engage with the community.
Next, open up your sketchbook and get to work. The old school pen and paper method is just fine for this low-cost business idea. After you've decided on a design, it's time to turn it into a printable file. Usually vector files are ideal, since clean designs speed up the manufacturing process. If you don't already have Adobe Creative Suite, you can either get a free trial of Illustrator or use a free online vector program like Vectr or Inkscape. If this sounds like too much to you, you can always find a designer on a marketplace like Fiverr (where gigs start at just $5 USD) or Upwork . Share your ideas and sketches with the freelancer and then leave the rest up to them!
Manufacturing Enamel Pins
Unless you have stamping equipment, you won't be able to manufacturer enamel pins in your home. Fortunately, there are lots of manufacturers around the world that make it easy to get your pins. Many manufacturers will let you choose everything down to the materials. Be sure to order samples so that you can be certain that your vision looks just as cool in real life. One important design consideration is the type of enamel. Soft enamel pins have raised edges, while hard enamel pins are polished and have a flat, smooth surface.
The Studio and True Metal Works are examples of production partners that make it easy to upload your artwork and order a small batch of customized pins. Shopify does not endorse and is not affiliated with either website, but they're popular manufacturers that may serve as a helpful starting points for your research. Jesse Fillmore from pin brand RlyGoods recommends keeping an eye out for seasonal sales, since manufacturers will sometimes cut prices by as much as 40%.
Dropshipping Enamel Pins
If you don't want to design your own enamel pins, you can use a dropshipper instead. Ali express is a great resource for finding dropshippers. When searching for suppliers, consider sorting by "Most Ordered Products" or "Highest Rated Sellers". Be sure to read through the reviews to scan for potential red flags, and always order samples for yourself so that you can experience the ordering and unboxing process for yourself.
For enamel pins in particular, there are a collection of designs that are particularly popular and easy to source on Aliexpress. We bought a batch of these pins from a store called Kongness and hired a professional photographer to take all the photos you'll need to get this business up and running. Click on the links above or below to get this entire image set for free. Shopify is not affiliated with this Aliexpress provider and there are many substitutes that will provide the exact same pins.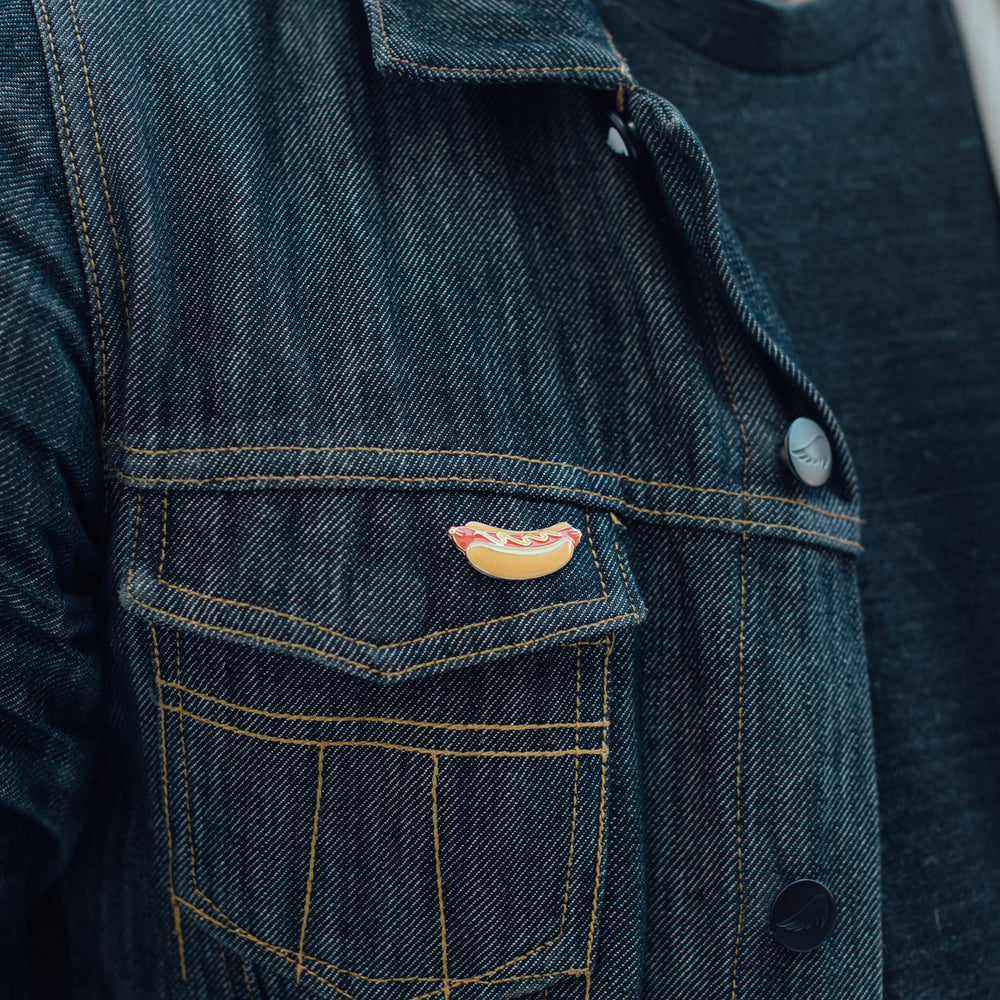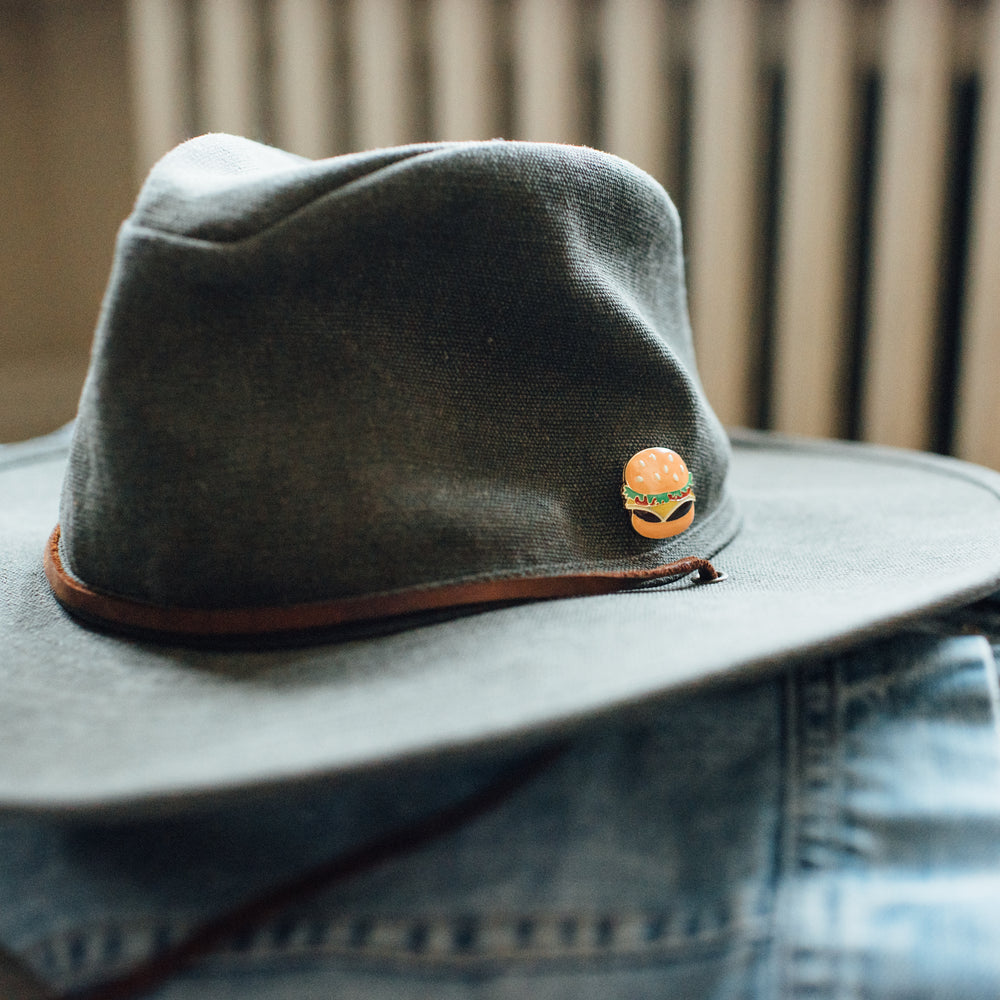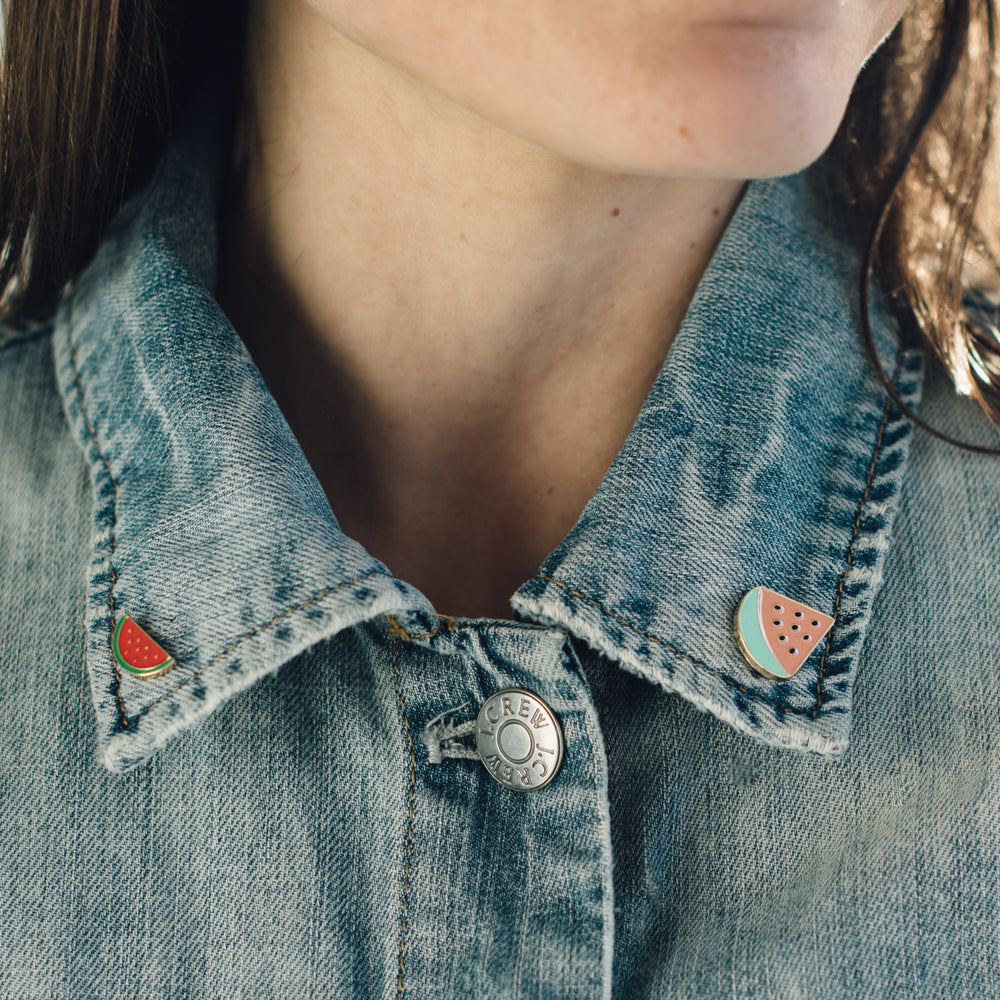 Business model
Regardless or whether you use a manufacturer or a dropshipper, you will save money by ordering your products in bulk. The more you order, the more you will save. You can expect to pay between $0.75 and $4 for each pin, which typically retail for $8-12.
Business advice from a successful entrepreneur
RlyGoods.com, an Internet brand that specializes in pins and clothing, was founded by Jesse Fillmore. He has a bunch of helpful tips for new entrepreneurs wanting to enter the pin game. For starters, he says, you'll want to buy your bubble mailers in bulk, since shipping can be a significant expense if you don't manage your costs carefully.
He also recommends that new pin entrepreneurs experiment with different ways of getting their brand out there, such as trade shows or social media platforms. When it comes to Instagram, Jesse advises entrepreneurs to build up a backlog of content before launching, so that your feed has a continuous flow of content to satisfy your growing audience. He explains that "Places like Instagram can be a huge driver of traffic but only if you are regularly posting." He also recommends trading social media shoutouts with other pin makers, as this benefits both parties and further establishes your brand in the community.
He cautions newcomers to be mindful of art theft, which is unfortunately a very real threat in this industry. To protect yourself, Jesse recommends watermarking your mockups and being mindful of your middlemen / who you share your source files with.
Dropshipping tips
If you decide to dropship through AliExpress, here are a few tips to set yourself up for success.
Free shipping can be exceptionally slow on AliExpress, and the express options are often prohibitively expensive. Try to find sellers that offer epacket shipping; it's an affordable alternative that allows trackable and quick shipping from China to most developed countries including USA, Canada, and some of the United Kingdom.
AliExpress can sometimes seem overwhelming because there are so many products. If you don't know where to start when it comes to product selection, sort your search results by "Most Ordered". This will put the best sellers at the top of the list and give you a general idea of what's selling and what's popular. You can also use Oberlo to drop-ship products directly from suppliers.
To get a better idea of what the cases look like in real life, check out the Reviews tab for product listings and view "Reviews with Photos." Be sure to read the reviews as well, to see what others are saying about the product. Also, you'll want to check out the "Transactions" tab within the product listing on AliExpress. If you see several purchases from one person, it's likely they're dropshipping the item. This tells you it's likely a good item to sell.
Even though you might be paying next to nothing on AliExpress, don't under-price your products. You'll want to leave enough margin for marketing, so try to sell products for three or four times your cost.
Try bundling your items into themed sets, or offering complementary products. Check out what the competition is selling to get a better idea of what product categories might be particularly relevant to your audience.
Platforms like Facebook allow you to target very specific attributes or behaviours. For example, if you use Facebook ads to drive traffic to a cell phone store, you can target iPhone 6 users for iPhone 6 phone cases and target LG V10 phone users for LG V10 phone cases. These device-specific options can be found in the 'Behaviour Targeting' section of your Facebook ad manager. Hyper-targeting can be applied to a wide range of behaviors and demographics.
Start your own enamel pin store
Our downloadable photo set provides all the images you'll need to get your new pin business off the ground. Download the free image set and start your pin business today!
Your download is starting now…
Get first access to free photos and other Burst content. Unsubscribe anytime.
Get first access to free photos and other Burst content. Unsubscribe anytime.