Free photography and business insights
Sell lip balm online
Why sell lip balm online?
Did you know that six out of ten women use lip balm*? That makes it more popular than lipstick! You can start serving this massive market by manufacturing and selling your own lip balm today. It's an easy and inexpensive product to make, which makes it a great choice for new entrepreneurs. There are also many potential variations on the standard product. For example, you can market lip balms that have unique scents or colors, or go after the organic market.
How to make lip balm in bulk
Making your own lip balm is easy. All you need are some basic ingredients from local stores.
Wax is needed to harden the lip balm, which makes it easier to apply. Beeswax is the most popular option but you can also go with candelilla or carnauba wax.
Butters add a protective layer to the skin when the lip balm is applied. Choose from cocoa, shea, mango, kokum, and tucuma butters. Cocoa and kokum butter are considered to be brittle butters.
Oils change the function of the balm. Light base oils such as sunflower oil and grapeseed oil make the lip balm more absorbent. Heavy oils like olive oil and avocado oil create a heavy lip balm, while medium oils such as jojoba oil and sweet almond oils split the difference. You can also go with a glossy oil like castor oil if you want a balm with a glossy finish.
Colorants are a popular additive. Use an oil-based colorant to give your lip balm a fun color.
Flavor oils are another option, if you want people to be able to taste your lip balm. All it takes is a little imagination and experimentation to craft a trendy new flavor that will fly off the shelves. Try to think beyond the basic options, and combine different flavors to create your own unique flavors.
Fragrance oils really add a "wow" factor when customers open up your balms. Find fragrances that match your products and brand identity.
Essential oils offer a wide range of benefits. For example, lavender is calming, while peppermint is fresh and invigorating. It's totally up to you whether you want to incorporate these oils in your product.
Once you have your ingredients, it's time to make your balm. No matter how big or small your first batch is, you'll need the following ratio: 20% wax, 10% brittle butter (cocoa or kokum butter), 20% butter or solid oil, and 50% liquid oil. You can also include 1% flavor, fragrance, and essential oils.
Once you've measured out all the ingredients, simply melt the wax and butters. Then, add in the liquid oil. Cool the oil down to 135° Fahrenheit. Then, stir in the additives. Finally, let it cool five more degrees and then pour it into your containers. You can buy those containers in bulk at a local craft store, or online through a provider like Aroma Tools. It typically costs $0.18 to $0.25 cents per unit for small batches of plastic containers.
*http://www.mintel.com/press-centre/beauty-and-personal-care/color-cosmetics-sales-trends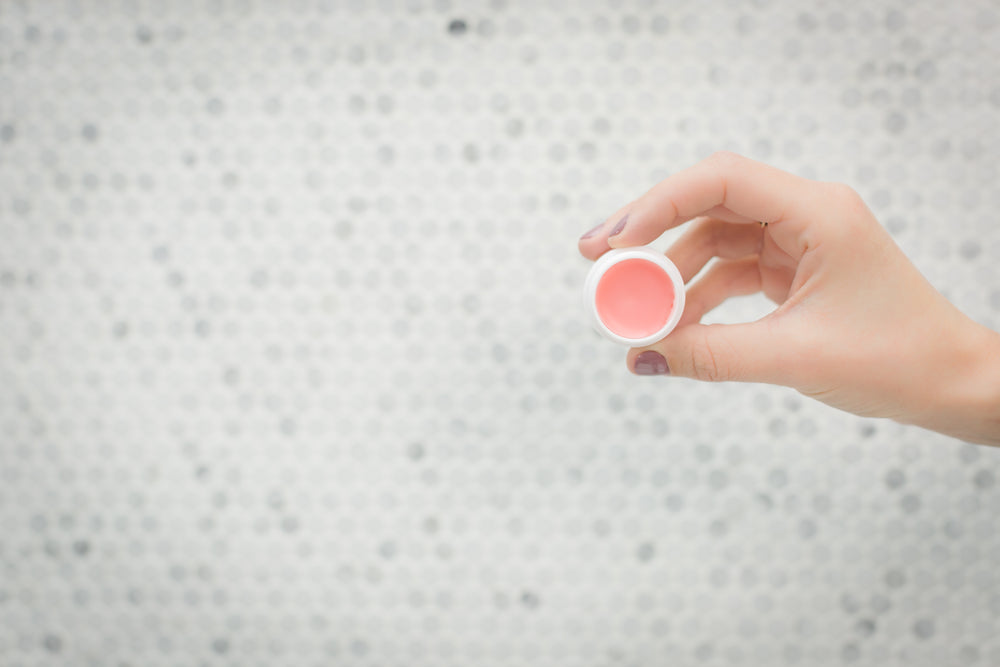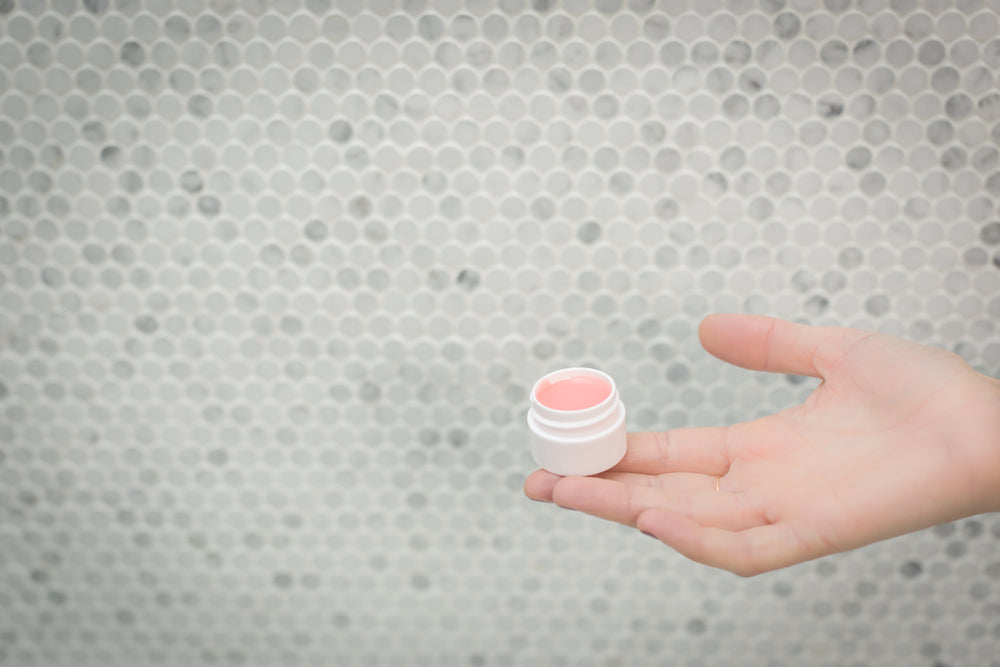 Potential lip balm niches
Since the lip balm market is a bit crowded, you'll need to differentiate yourself by finding a sub-niche. Fortunately, there are tons of options for differentiation.
For example, you can set yourself apart by selling lip balms with striking colors or unique scents. You can create a lip balm that smells just like baked goods, such as traditional Italian biscotti. Simply start experimenting by blending fragrances and flavors, and use your imagination when labeling your new creations.
Another option is to design your products around the seasons or holidays. For example, you could market candy cane lip balm in the winter, floral scents in the spring, pink lemonade in the summer, and pumpkin spice in autumn.
You also have the option of creating lip balm for men or children. In this case, you'll really want to make sure that your product packaging appeals to your target demographic. You'll also want to cater flavors or scents to those demographics.
These are just some of your options; you're only limited by your imagination. Don't feel like you have to commit to one idea either. Create a range of products and see which ones become best-sellers.
Business model
If you buy your ingredients in bulk, you can make your lip balm for pennies on the dollar. Your most significant costs will be packaging and shipping, which can vary greatly. Make sure you've considered all your costs, including your time, when you set your price point. You could sell containers for as low as $1.50 or go all the way up to $10 for highly specialized varieties. That said, if you keep your lip balm priced around $3 a tube, you should be competitive in the online market. To boost your average order value, offer bundles featuring a 3, 6 or 8-pack of lip balm.
Dropshipping tips
If you decide to dropship through AliExpress, here are a few tips to set yourself up for success.
Free shipping can be exceptionally slow on AliExpress, and the express options are often prohibitively expensive. Try to find sellers that offer epacket shipping; it's an affordable alternative that allows trackable and quick shipping from China to most developed countries including USA, Canada, and some of the United Kingdom.
AliExpress can sometimes seem overwhelming because there are so many products. If you don't know where to start when it comes to product selection, sort your search results by "Most Ordered". This will put the best sellers at the top of the list and give you a general idea of what's selling and what's popular. You can also use Oberlo to drop-ship products directly from suppliers.
To get a better idea of what the cases look like in real life, check out the Reviews tab for product listings and view "Reviews with Photos." Be sure to read the reviews as well, to see what others are saying about the product. Also, you'll want to check out the "Transactions" tab within the product listing on AliExpress. If you see several purchases from one person, it's likely they're dropshipping the item. This tells you it's likely a good item to sell.
Even though you might be paying next to nothing on AliExpress, don't under-price your products. You'll want to leave enough margin for marketing, so try to sell products for three or four times your cost.
Try bundling your items into themed sets, or offering complementary products. Check out what the competition is selling to get a better idea of what product categories might be particularly relevant to your audience.
Platforms like Facebook allow you to target very specific attributes or behaviours. For example, if you use Facebook ads to drive traffic to a cell phone store, you can target iPhone 6 users for iPhone 6 phone cases and target LG V10 phone users for LG V10 phone cases. These device-specific options can be found in the 'Behaviour Targeting' section of your Facebook ad manager. Hyper-targeting can be applied to a wide range of behaviors and demographics.
Start building your lip balm empire today.
It only takes a weekend to make your first batch of lip balm and start your very own brand. So, what are you waiting for?
Your download is starting now…
Get first access to free photos and other Burst content. Unsubscribe anytime.
Get first access to free photos and other Burst content. Unsubscribe anytime.