Free photography and business insights
Sell tea online
Why sell tea online
Did you know that next to water, tea is the most popular beverage in the world? It's even more popular than coffee. In fact, a recent study found that almost 80% of all U.S. households consume tea, with the market expected to grow annually by 5.74% between 2021-2025. No wonder we're talking about selling tea online. The industry encompasses both ready-to-drink and bagged teas. In both cases, new flavors can prove to be a success which results in diverse product lines.
With so many niches available in the tea market, it's no wonder that so many entrepreneurs have been able to find success. For example, you can sell flavored teas, organic teas, iced teas, or you can get into the weight loss and detox niche by selling herbal teas. Teas used as sleep aids are also very popular, as well as teas with an extra boost of caffeine for studying or working late. Within the niche of your choice, you have the option to sell loose leaf tea, ready-to-drink tea, or tea bags. You can also sell tea accessories like teapots, tea presses, mugs, kettles and more.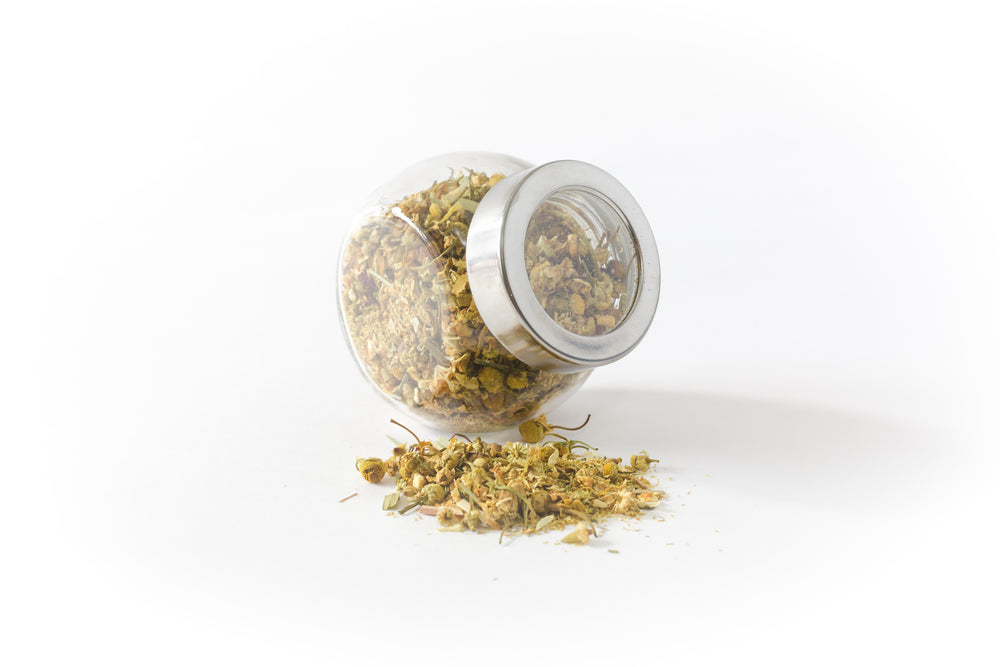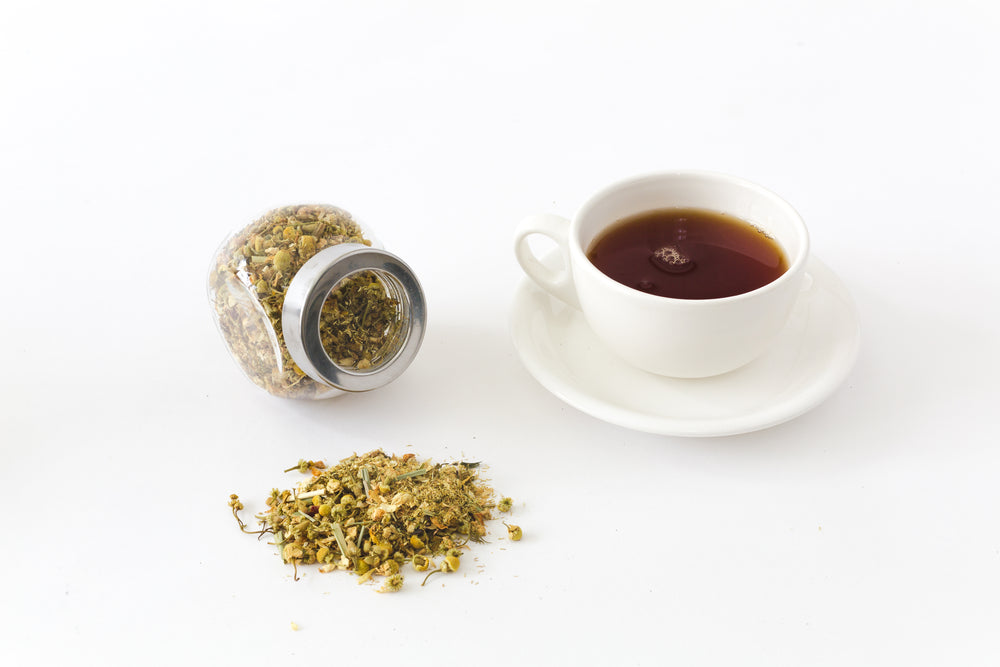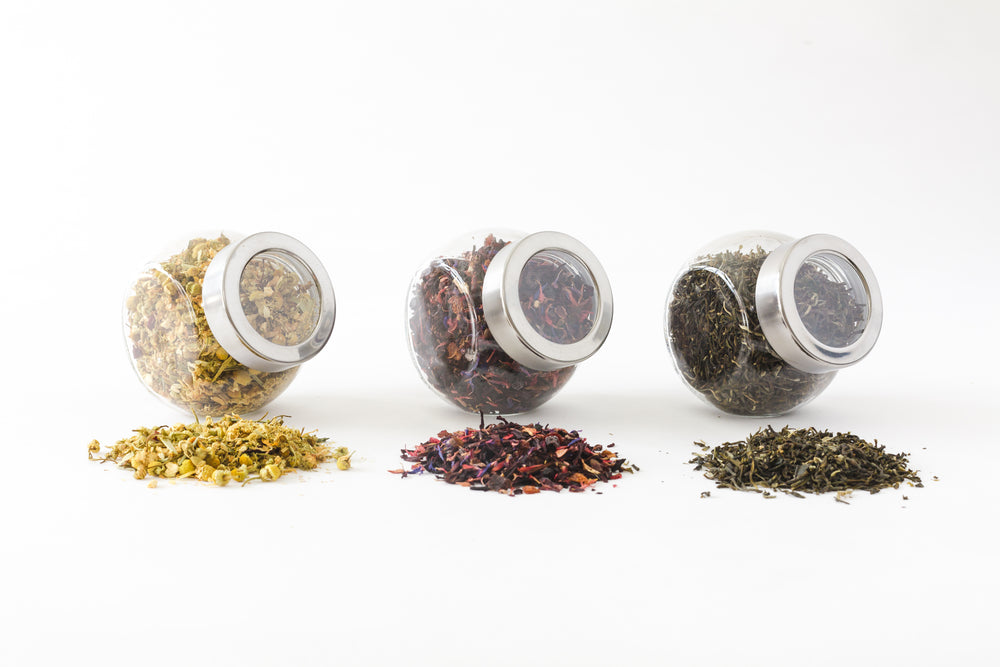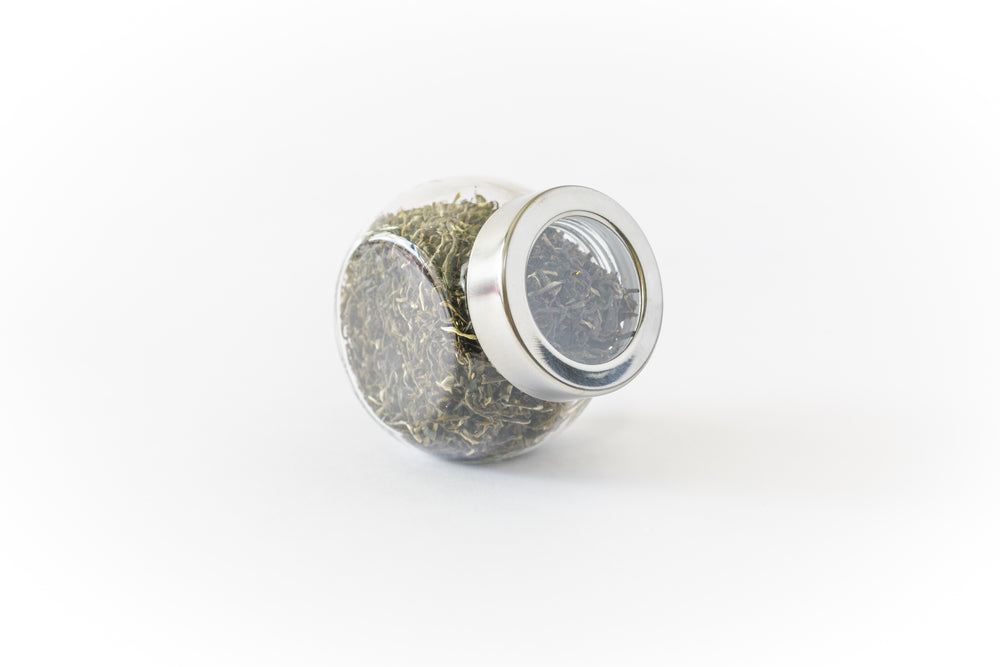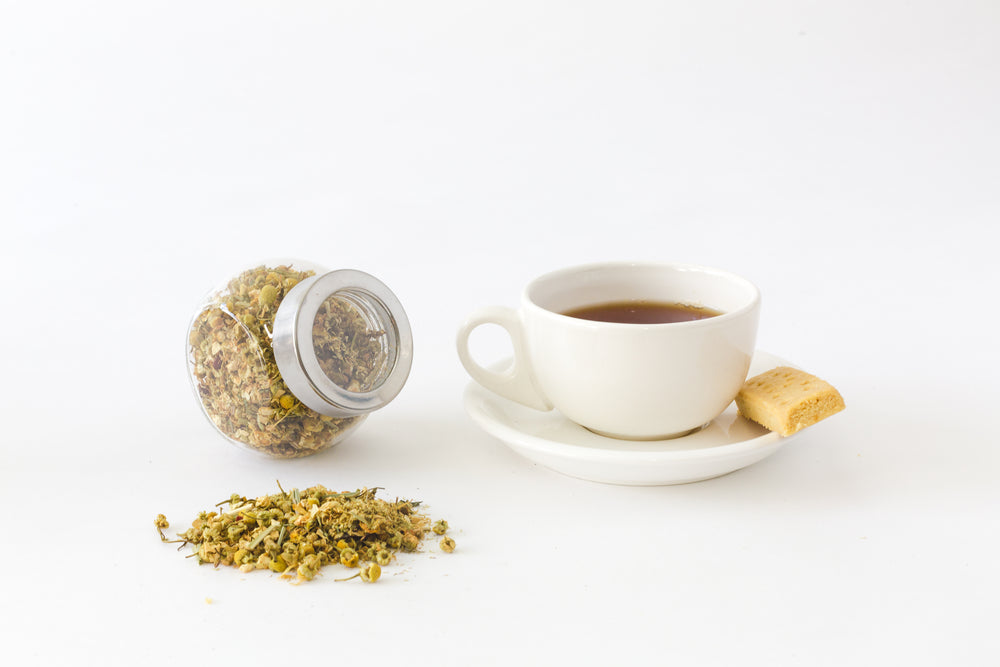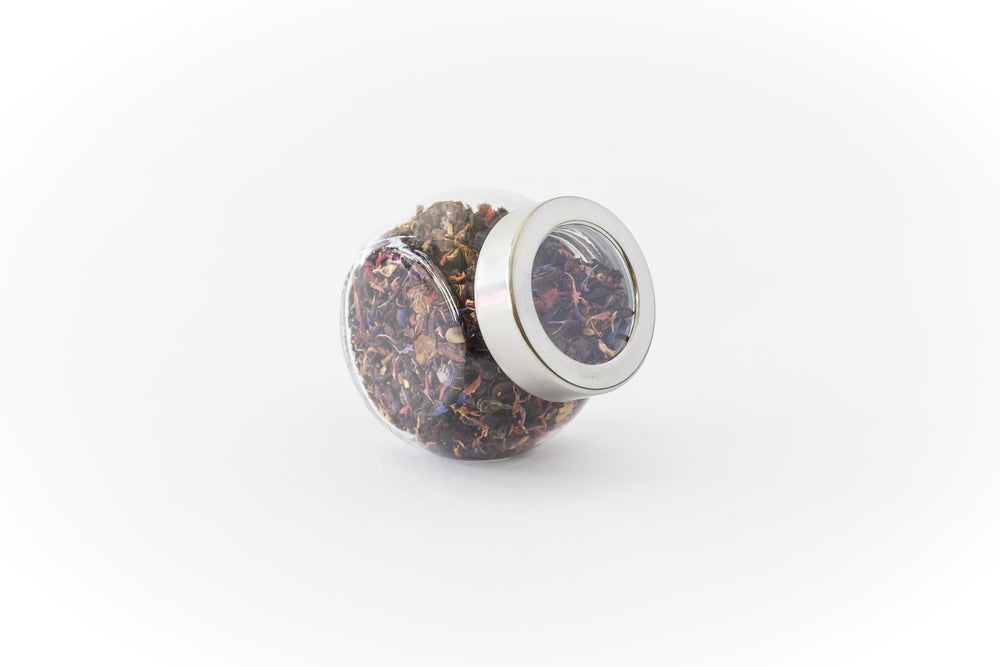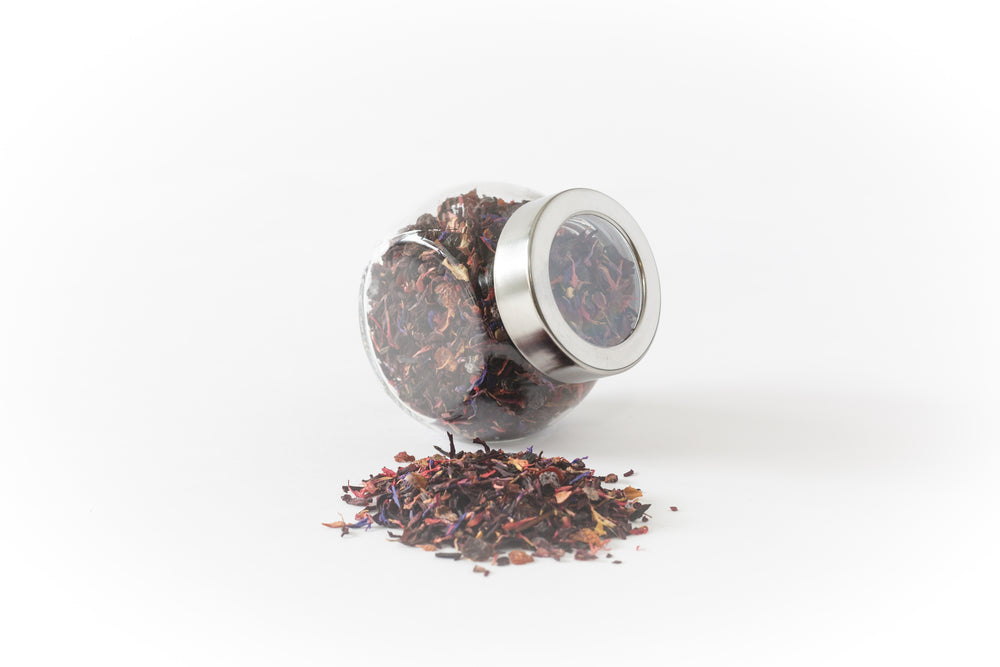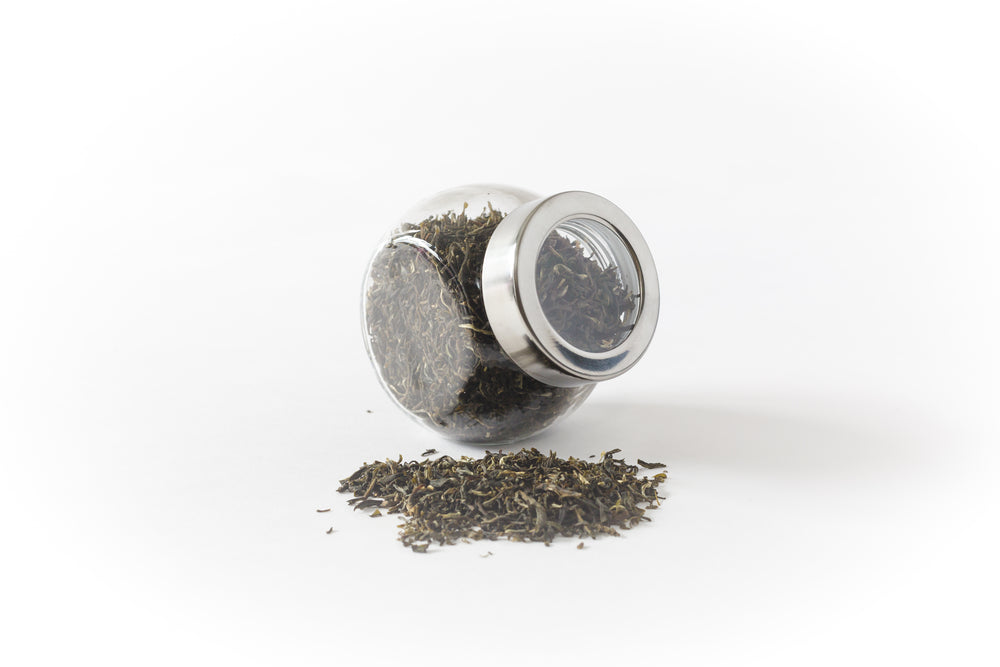 How to make tea to sell
If you use a provider similar to Tea Sante, you'll be required to pay an average of $10 per 3-ounce stand-up pouch and $5 for a 4-ounce tin. To ensure you earn a profit, you'll need to charge at least $13.50 per 3-ounce pouch to your customers. To build a sustainable business, it's recommended that you also sell tea accessories such as tea pots, infusers, and other related products with higher margins. You can also offer the accessories as an upsell to your tea or vice versa.
You can get started investing in your tea business for as little as $100. Tea wholesalers such as the Metropolitan Tea Company allow you to buy tea in bulk in quantities as low as 250g - starting at $9 per bag. You can also request samples from them if you'd like to try the tea out yourself beforehand. They have everything from straight teas (non-blended, one tea only) to robust blends featuring herbal tea infusions. You can private-label these ingredients yourself and even make your own unique blends.
Most tea wholesalers are a one-stop shop for ingredients, packaging, tins and accessories. You'll be able to purchase blank packaging from them and print your own labels using an online service like Sticker Mule or print at home using some Avery labels.
Certified tea-expert Sheena Brady, owner and operator of Tease Tea, started her company 3 years ago on a shoestring budget using this approach. Tease Tea now works with tea gardens directly and boasts over 25 unique and top-selling blends that are both sold through their pop-up storefront in New York City and shipped to online customers around the globe. They've grown to be the exclusive tea supplier for a number of luxury hotels and restaurants all over the world.
How to start a tea business
If you're looking to learn more about running a successful tea business, there are a number of resources available for you to explore. Here are a few ways to get started:
Tea education. Becoming a tea expert will give your brand a unique story and build credibility with your audience. Use the early stages of your business to learn from other tea experts who can share their knowledge on starting a tea business from scratch.
Look into tea certification. This will help give your brand a degree of authenticity and can show your customers that you've taken the time to truly become an expert in the product you sell. The Tea and Herbal Association of Canada offers certification in various areas of the world of tea.
Get to know your customers and competitors. Once you've decided on the niche you'd like to focus on while selling tea, start exploring all competitors within it to get a feel for your customers. Understanding who you're selling to will help you decide on your brand positioning, pricing models, and to become familiar with the industry you'll be competing within.
Start building your online store. Building a website for your business is a lot easier today than ever. In order to start selling tea online, you'll want to build your website on an ecommerce platform like Shopify that makes the experience easy with many free tools available. You'll also want to have a brand name that reflects your products, along with a website domain and recognizable logo.
How to sell tea online
Once your tea business is up and running, it's time to get the word out. One of the best resources for selling tea online is social media, where you can share the news about your tea business and create engaging content that resonates with your audience.
When it comes to marketing your products, follow these three steps to get started:
Make your social media accounts shoppable. An easy way to make your tea available is by setting up a Facebook Business Page and Shops on Instagram. This feature helps you sell products directly from your social media feeds, and is a great resource for directing viewers directly to your online store.
Find local influencers to work with and promote your tea. You can also work with micro-influencers on Instagram or Tiktok who will share their experience in exchange for free products, plus a discount code to share with their audience.
Share your tea brand locally. Shopping from a locally owned business has never been encouraged more than it is today. A great way to get the word out about your products is by sharing teas with your local community. This strategy will help you grow local brand awareness and engage new customers within your community. Take advantage of local markets and opportunities to get the word out about your products and to connect with new customers on social media.
How to wholesale tea
If you're debating whether or not to expand your tea brand, exploring wholesale marketplaces like Handshake may be a good option for you. Here you can find suppliers who wholesale tea and/or tea accessories at a discounted rate that compliment the other products sold in your store. If you work with a wholesaler, you can test out selling various products in bundles, create higher-priced tea kits, and offer free shipping for orders over a certain amount to offset the cost of shipping through increasing the average order value. This resource will help you find more competitive rates and a solution that is appealing to your customers, all while still making your online store profitable.
How to dropship tea
If you're interested in the tea niche but prefer to start off with something low-risk, you can choose to sell tea accessories via dropshipping. Using a dropshipping app, you can search for and sell tea products from AliExpress that tea drinkers will love. As your tea accessory business grows, you may also choose to reinvest your profits into creating and selling your own tea online.
FAQ
Can I sell tea on Shopify?
Building an online store that sells tea has never been easier than it is today. If your goal is to start selling as soon as possible, check out Shopify's 14-day free trial to access unique features and free tools to help get you started.
What do you need to start a tea business?
Starting a new business from scratch doesn't have to be complicated. To get started, choose a business name that reflects the products, and start gathering feedback from potential users on your tea products. Once you've decided on your products and have done some market research on your competitors, you can start working on your business plan. This will help you identify all costs associated with making your products and ways to stay on track of your business goals. Make sure you determine how much time you'll be spending on your business, and stay informed on all regulations and costs associated with running it. Once you have built your online store you can plan out your launch strategy, along with a long term plan for marketing your products on social media.
How do I start selling tea?
Shopify makes it easy to build a custom online store. All you have to do is sign up for a free trial, customize a website theme that reflects your brand, and load products to sell in no time.
How much should I sell my tea for?
Pricing options most often vary depending on the quality of the tea you're selling. Luxury tea brands that sell exotic tea blends tend to have a higher price point compared to tea blends made from common ingredients. You'll have to determine the market you're choosing to compete within prior to pricing your products. Here are some areas to explore prior to determining how much to sell your tea for:

Research competitors to see what they are selling their teas for on average
Calculate all costs associated with making and selling your products to generate a product profit margin
Determine how many products you'll need to sell in order to generate a profit after expenses, short term and long term. This information will help you assess and/or reassess your pricing structure as you go.
How much does it cost to start a tea business?
There are many variables to consider that determine the cost of starting a purse business. This may include who you're targeting as customers, the industry, and the overall business model you've selected. When you start building your online store with Shopify, you have various pricing options to choose from once you've started your free trial:
1. Shopify Lite: $9.00 USD/month
2. Basic Shopify: $29.00 USD/month
3. Shopify: $79.00 USD/month
4. Advanced Shopify: $299.00 USD/month
5. Shopify Plus: starts at $2,000.00/month

How do you promote a tea business?
WIth the help of free social media platforms, it can take little effort to market your business online. Social media platforms like Instagram or Tiktok make it easy to share brand news with your followers, and to find influencers to connect with organically. If you're just getting started, think about what makes your business stand out from others competitors. Find ways to promote what makes your business unique and bring value to your viewers and the press. If you're further along with your content marketing strategy, try starting a newsletter or blog to build up your website's SEO and increase visibility.
Is tea business profitable?
There are many factors involved with making a profitable business, including creating a strong marketable product. It's also important that your business generates lots of traffic to your online store in order to be profitable and continue growing. Try using an online traffic calculator in order to determine how many sales you need to stay on track of your business goals.
Dropshipping tips
If you decide to dropship through AliExpress, here are a few tips to set yourself up for success.
Free shipping can be exceptionally slow on AliExpress, and the express options are often prohibitively expensive. Try to find sellers that offer epacket shipping; it's an affordable alternative that allows trackable and quick shipping from China to most developed countries including USA, Canada, and some of the United Kingdom.
AliExpress can sometimes seem overwhelming because there are so many products. If you don't know where to start when it comes to product selection, sort your search results by "Most Ordered". This will put the best sellers at the top of the list and give you a general idea of what's selling and what's popular. You can also use Oberlo to drop-ship products directly from suppliers.
To get a better idea of what the cases look like in real life, check out the Reviews tab for product listings and view "Reviews with Photos." Be sure to read the reviews as well, to see what others are saying about the product. Also, you'll want to check out the "Transactions" tab within the product listing on AliExpress. If you see several purchases from one person, it's likely they're dropshipping the item. This tells you it's likely a good item to sell.
Even though you might be paying next to nothing on AliExpress, don't under-price your products. You'll want to leave enough margin for marketing, so try to sell products for three or four times your cost.
Try bundling your items into themed sets, or offering complementary products. Check out what the competition is selling to get a better idea of what product categories might be particularly relevant to your audience.
Platforms like Facebook allow you to target very specific attributes or behaviours. For example, if you use Facebook ads to drive traffic to a cell phone store, you can target iPhone 6 users for iPhone 6 phone cases and target LG V10 phone users for LG V10 phone cases. These device-specific options can be found in the 'Behaviour Targeting' section of your Facebook ad manager. Hyper-targeting can be applied to a wide range of behaviors and demographics.
Start your own tea brand today!
With tea being the most popular beverage in the world and the seemingly endless possibilities for expansion into specific niches - there's never been an easier time to start your own tea business! Download our Starter Kit and use our stock-images for FREE and start your own online store today!
Your download is starting now…
Get first access to free photos and other Burst content. Unsubscribe anytime.
Get first access to free photos and other Burst content. Unsubscribe anytime.