Free photography and business insights
Sell makeup & cosmetics online
How to Start a Makeup & Cosmetics Company
Have you ever found yourself wasting hours of spare time combing makeup tutorials on YouTube? If so - you might have a passion for cosmetics. Unfortunately for you, passion doesn't always translate into skill. For the less artistically-inclined cosmetic enthusiasts, the dream of being a successful makeup artist can seem all too distant. But fear not makeup aficionados - there may be a place in the beauty industry for you yet.
In the last couple of years, the cosmetics industry has become increasingly independently-owned as small retailers carve out niches for their products on social networks and online communities. With consumers becoming more savvy about the chemicals in their products and big business unable to accomodate a growingly diverse market - there's never been a better time to try your hand at owning your own cosmetics brand.
But where to start? Well if you've stumbled onto this guide, then you've come to the right place.
Why sell cosmetics online?
Cosmetics is a growing industry. A wide array of product categories - from skincare, makeup and perfumes, to toiletries, hair products and deodorants - have all seen substantive growth in the last year. In fact, numbers for the cosmetics industry have been climbing steadily over the last decade and are expected to grow another 5% by next year.. Skincare especially, has become especially lucrative in recent years - accounting for 36% of the global market growth.
On top of this, cosmetics is an industry that offers up a lot of room for growth into niche product categories. This essentially means that even though there are a lot of big players, the size and diversity of the market makes it easier for smaller retailers to cut out a slice of the pie. If this is your first business venture, makeup is a great industry for getting your entrepreneurial feet wet.
Starting your own cosmetics line on social media
Makeup and cosmetics lend themselves to visual advertising, so if you want to start marketing on social media, it's best to choose a social network like Instagram or Pinterest. Keep your audience in mind as well when you choose which social network to use. Pinterest users tend to be older than Instagram users, so choose a social network that's age appropriate. You can try to build a following on both networks but we wouldn't recommend this unless you have a handful of employees. Running two social accounts is a lot of work, and if you're stretched for time it'll be more valuable to focus your attention on one.
But before you do that, you'll want to take some time to research your niche so that you have a understanding of what kind of posts are more likely to engage your audience. Start by selecting and researching a niche. A "niche" is an identifiable group of users on social media that share an online sub-culture. Some niches have a particular voice & language so you'll want to make sure to research your selected niche extensively.
Explore users and hashtags on social media where you believe your audience is likely to congregate. Many communities and groups will use hashtags in their posts that are understood by their audience to categorize certain aesthetics and communities. Often times, finding good niches to sell to involves finding customers generally underrepresented by current brands. New niches are springing up all the time. If you're not sure of what niche to sell to, pay close attention to emerging trends in the beauty and cosmetic industry to get the creative juices flowing.
Once you've explored some online communities for your niche, you'll get an idea of the voice, content, and interests that will be more enjoyable for your audience to follow. Remember that no one wants to follow an account that just posts ads. Think about what kind of content your audience is likely to engage with (like, comment & share). Don't underestimate the importance of your content. Users can follow and unfollow with the click of a button, so you need to give them a reason to keep following you.
Try to get inspired by other accounts on Instagram that are similar to the niche you're going after. Take a look at how already successful brands are engaging users to get a good idea of what your Instagram feed needs to look like to grow. Building a brand on social media can take a while, but if done correctly it will be worth the amount of sales and engagement you're able to get.
Be careful of taking easy-sounding shortcuts like buying followers or hiring bots. These tools can give you a high follower-count fast, but fake-follower shortcuts risk triggering social media spam-detection mechanisms and rarely provide any engagement or value. Success on social media is about building real relationships with real people - something bots aren't particularly good at. Building trust takes time, but it's necessary for a brand's social media popularity to translate into sales.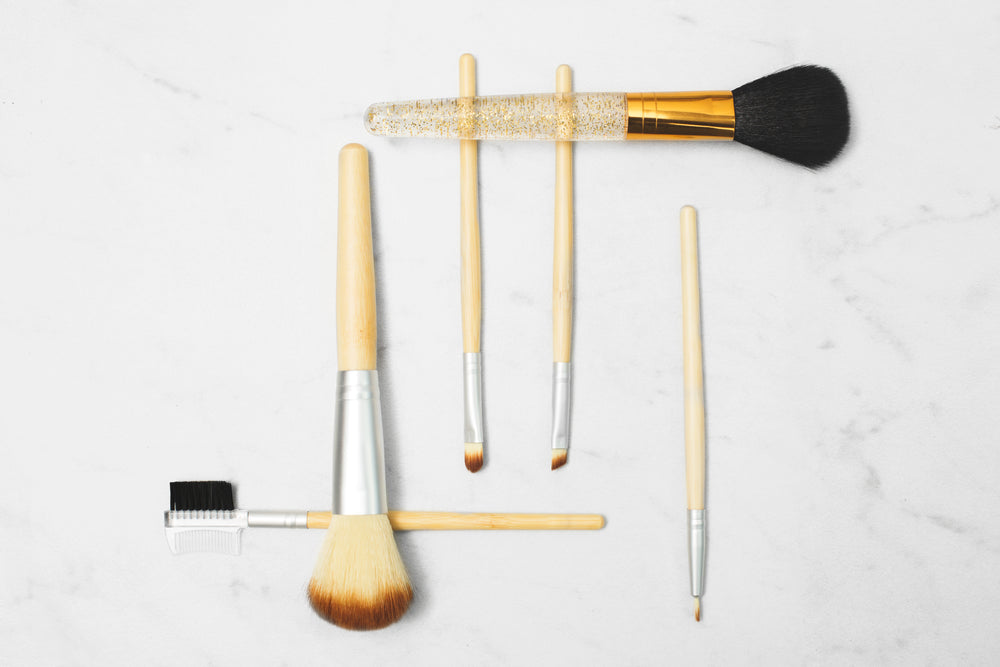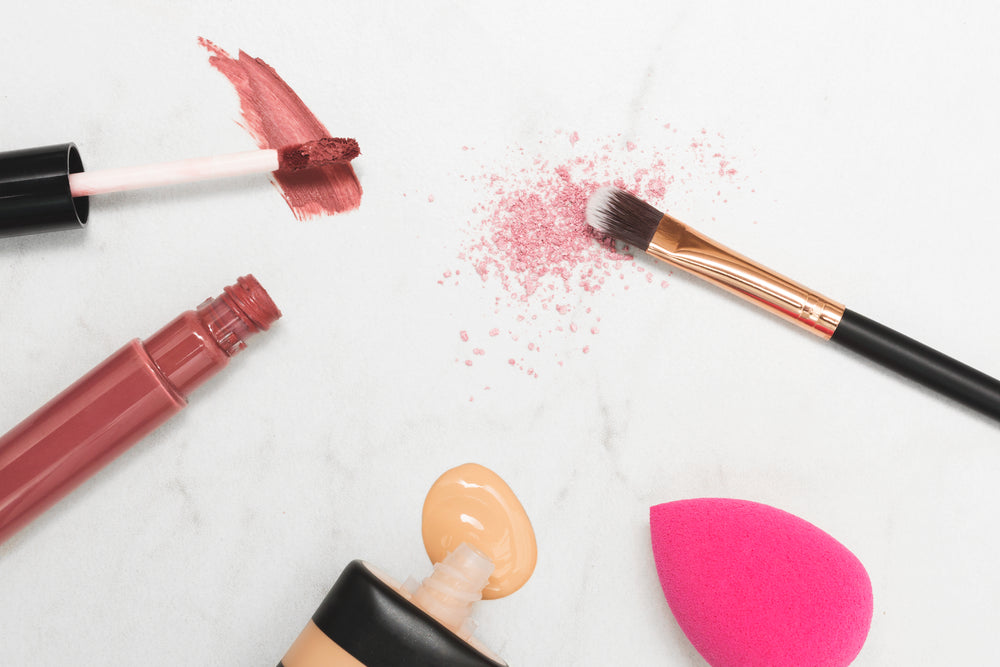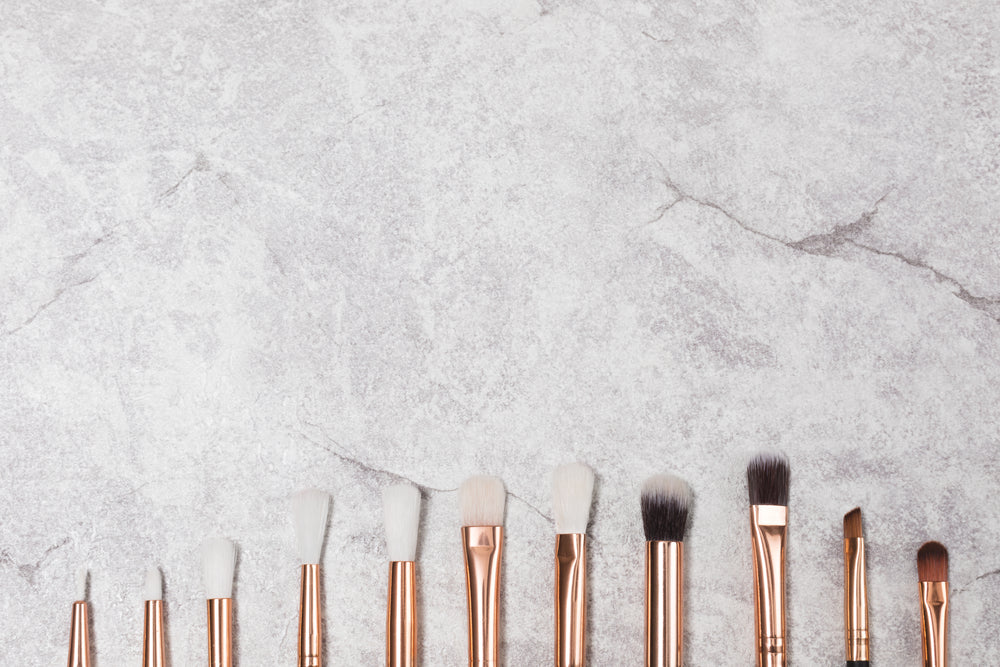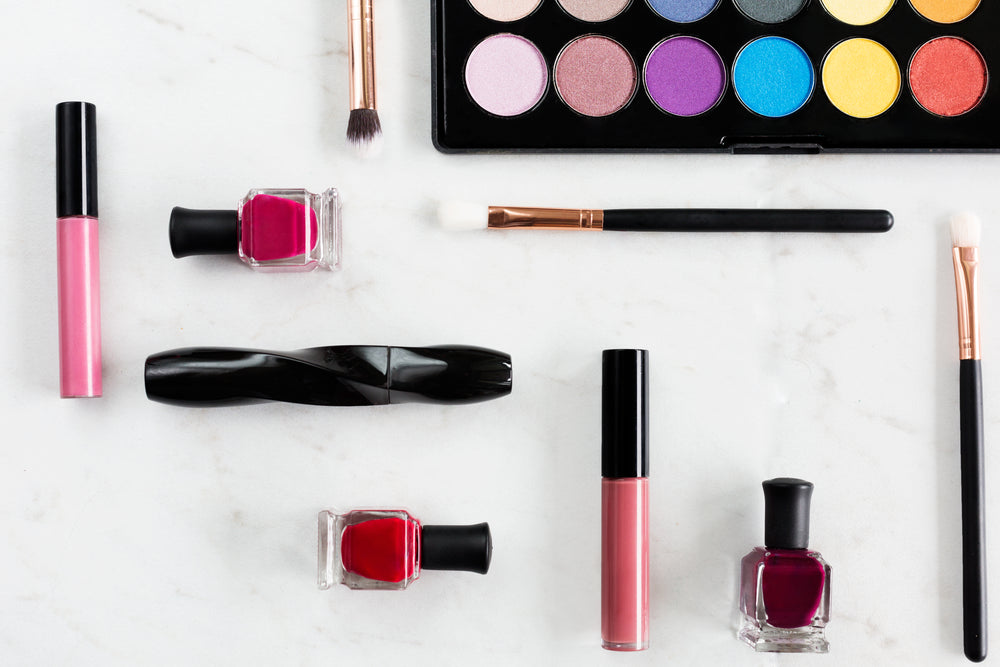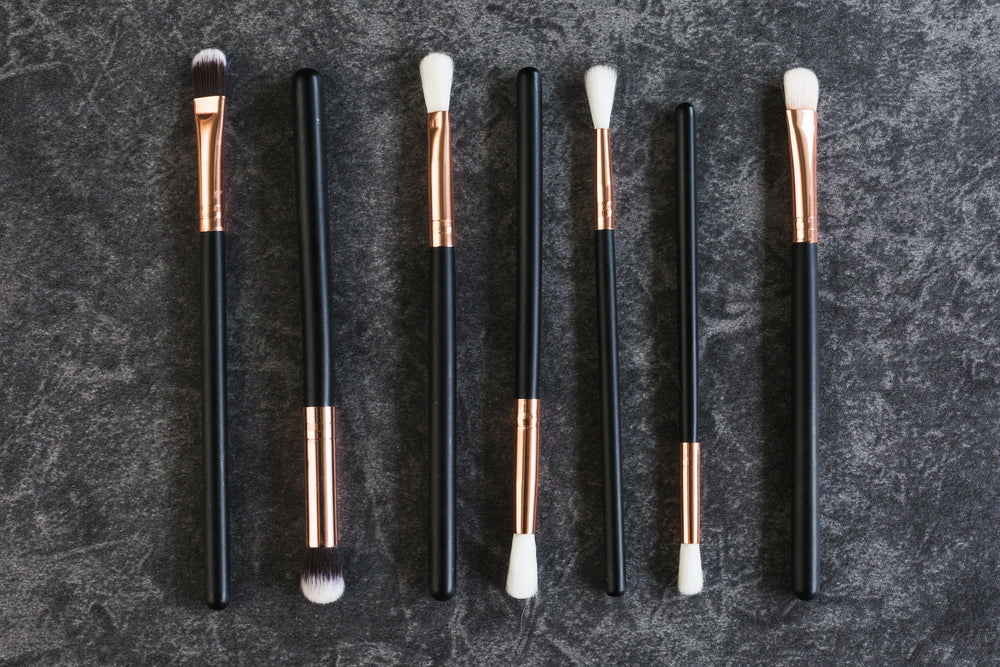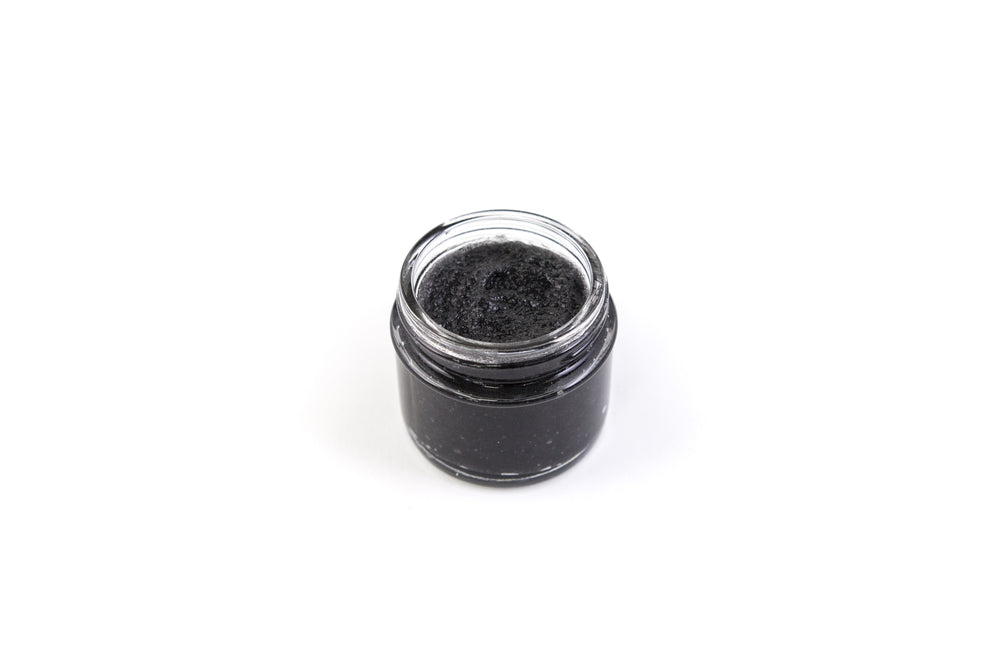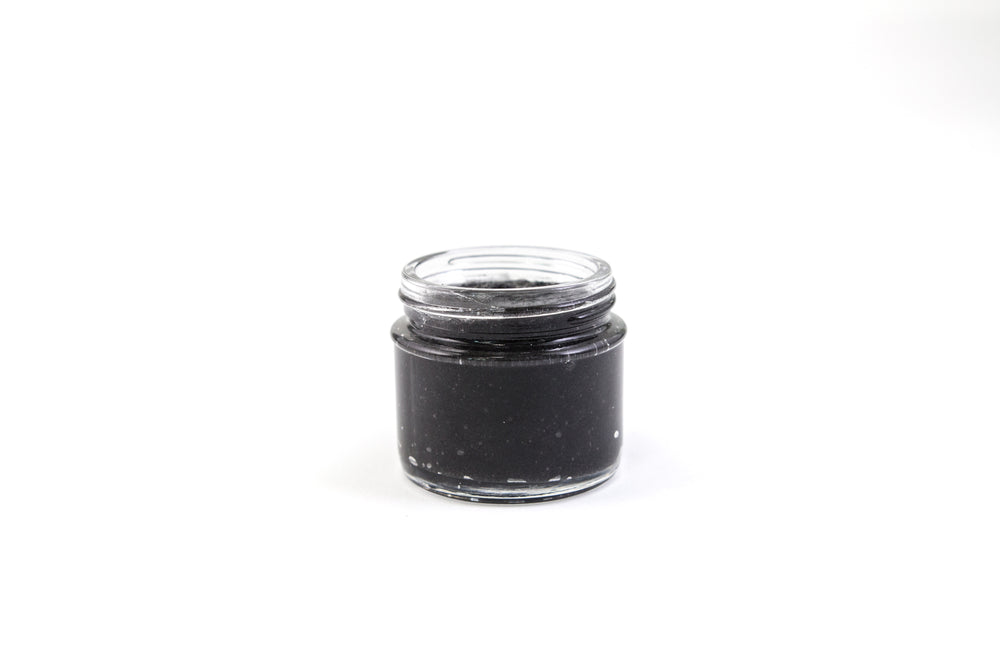 Marketing a beauty brand on Instagram using influencers
Instagram offers a lot of content possibilities when it comes to makeup and cosmetics. Since Instagram is a visual medium where you can post pictures and short videos, it's not hard to imagine a niche of makeup enthusiasts engaging with content like makeup tutorials, makeovers, and photos of interesting makeup designs.
The great thing about makeup is that there are a ton of cosmetics influencers on Instagram that you can enlist to help build a following for your brand. Instagram influencers are high-traffic users who've built up a level of trust with their audience. When a user has built up this level of trust with users, it adds value to their endorsement. If users get a recommendation from a influencer, it's like getting advice from an expert or trusted friend.
Influencers will often charge to have products promoted via their channel, but generally it's worth the amount of traffic that it will bring to your account. Also remember that just because an influencer has a lot of followers, doesn't mean they're followers will necessarily follow you back. A smaller account with a more engaged community is more likely to being value to your following that a large account with unengaged followers.
Finding cosmetics suppliers to dropship products
When it comes to beauty products, you have a couple of options as far as where you're going to acquire your products. You can make cosmetics in your home if you have the supplies & know-how - but if you want to focus the majority of your time on marketing, it might be best to have the product drop-shipped.
Drop-shipping is a business model wherein products are directly shipped from your supplier to the customer after the product is ordered. This puts the responsibility of maintaining and storing stock on to a third-party and makes it easier for you to focus on branding. Since your products are only being shipped out once their purchased, you'll have a far better profit margin. Drop-shipping is helpful if you're new to business ownership, as drop-shipping items is both low-cost and low-risk.
Business Model
AliExpress has a wide variety of cosmetic products available so you're likely to find products suited to any niche. Products like lipstick & eye-shadow, which can retail for between $20-$30 at major retailers, can be purchased on AliExpress for a fraction of the price (about $1 - $5). Also, since drop-shipping products means that they're only sent after you make a sale, it's unlikely that the cost of your products would ever exceed the profits. Products like this that allow a large profit margin leave you a lot of wiggle room for sales and to markdown your products.
Given the growth we've seen (and expect to see) in the beauty industry, it's a great starting point for first-time entrepreneurs. Drop-shipping cosmetic products is both low-risk and low-cost - and the makeup industry makes it relatively easy to carve out a niche.
Dropshipping tips
If you decide to dropship through AliExpress, here are a few tips to set yourself up for success.
Free shipping can be exceptionally slow on AliExpress, and the express options are often prohibitively expensive. Try to find sellers that offer epacket shipping; it's an affordable alternative that allows trackable and quick shipping from China to most developed countries including USA, Canada, and some of the United Kingdom.
AliExpress can sometimes seem overwhelming because there are so many products. If you don't know where to start when it comes to product selection, sort your search results by "Most Ordered". This will put the best sellers at the top of the list and give you a general idea of what's selling and what's popular. You can also use Oberlo to drop-ship products directly from suppliers.
To get a better idea of what the cases look like in real life, check out the Reviews tab for product listings and view "Reviews with Photos." Be sure to read the reviews as well, to see what others are saying about the product. Also, you'll want to check out the "Transactions" tab within the product listing on AliExpress. If you see several purchases from one person, it's likely they're dropshipping the item. This tells you it's likely a good item to sell.
Even though you might be paying next to nothing on AliExpress, don't under-price your products. You'll want to leave enough margin for marketing, so try to sell products for three or four times your cost.
Try bundling your items into themed sets, or offering complementary products. Check out what the competition is selling to get a better idea of what product categories might be particularly relevant to your audience.
Platforms like Facebook allow you to target very specific attributes or behaviours. For example, if you use Facebook ads to drive traffic to a cell phone store, you can target iPhone 6 users for iPhone 6 phone cases and target LG V10 phone users for LG V10 phone cases. These device-specific options can be found in the 'Behaviour Targeting' section of your Facebook ad manager. Hyper-targeting can be applied to a wide range of behaviors and demographics.
Start your own cosmetics and beauty brand!
With growth in the industry, low-risk drop-shipping options, and easy-to-find niches - the makeup and cosmetics industry is great for first-time entrepreneurs.
Your download is starting now…
Get first access to free photos and other Burst content. Unsubscribe anytime.
Get first access to free photos and other Burst content. Unsubscribe anytime.