Free photography and business insights
Sell mens fashion online
Why sell mens fashion online
Men's fashion is an increasingly growing niche market. In the last few years - the growth of the menswear market has outpaced that of the women's market and is forcasted to grow 22.5% by 2020 - totalling around $22.9 billion.
This is likely credited to a cultural shift that's taken place in the western world that seems to have more men focused on their appearance. This shift has left a robust market for men's fashion entrepreneurs. If you're looking to start an online store right now - this is a great niche to get into. Menswear offers a wide variety of products, so there's a lot of options for growth. You might consider starting off selling a handful of basic clothing products and then expand into accessories, tees, formal wear, designer apparel, outerwear and more.
Although it might seem daunting trying to break into an industry with so many established players - the size of the market leaves a lot of possibilities for cornering specific niches. Men's fashion is something that half of the population needs in one form or another - so success is dependent on how well an entrepreneur knows their audience and can deliver products that will appeal to them.
Start by building a men's fashion brand
You'll want to start by thinking about what the identity of your clothing brand will be. There are a ton of possibilities - but you'll find the experience most enjoyable if it's a niche that you're interested in. You might think about selling stylish streetwear if you consider yourself a chic metropolitan. Or if you're more of a fitness enthusiast - contemporary activewear could be the niche for you. If you have a taste for the finer things in life - you might consider selling more polished formal wear - there are a ton of possibilities for the direction that you want to take your clothing company.
Whatever niche you choose to sell in - you'll want to make sure that the selected niche guides how you find your audience. For example, say you were to take your brand in a more formal direction and specialize in selling suits, ties, dress pants and button-down shirts. Clothing like this would need to be marketed to an older audience with a more disposable income. This would make Facebook a great platform for selling formal wear. Alternatively - you could go for a more casual vibe - selling items such as t-shirts, jeans, sneakers and hoodies. Clothing like this is usually best marketed on platforms like Instagram because of the younger audience available on the platform.
Remember that clothing offers a lot of options. You don't just have to sell formal or informal clothing, you can market your brand to a specific aesthetic, subculture or personality type. Is your brand more jokey and whimsical - or more serious in tone? These are the things you'll want to consider before you start working on finding your audience and marketing your products.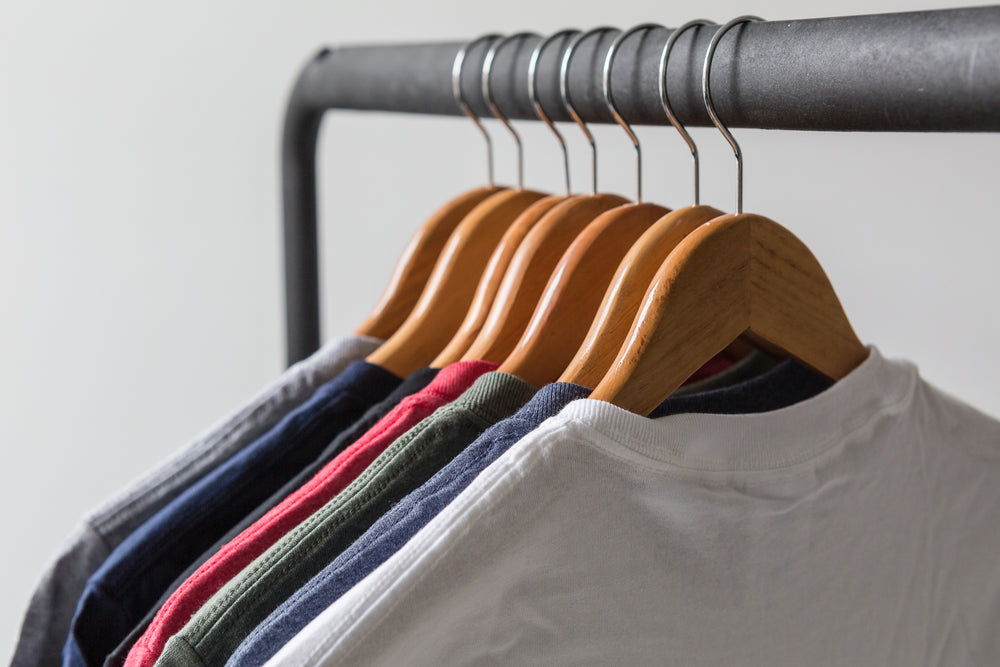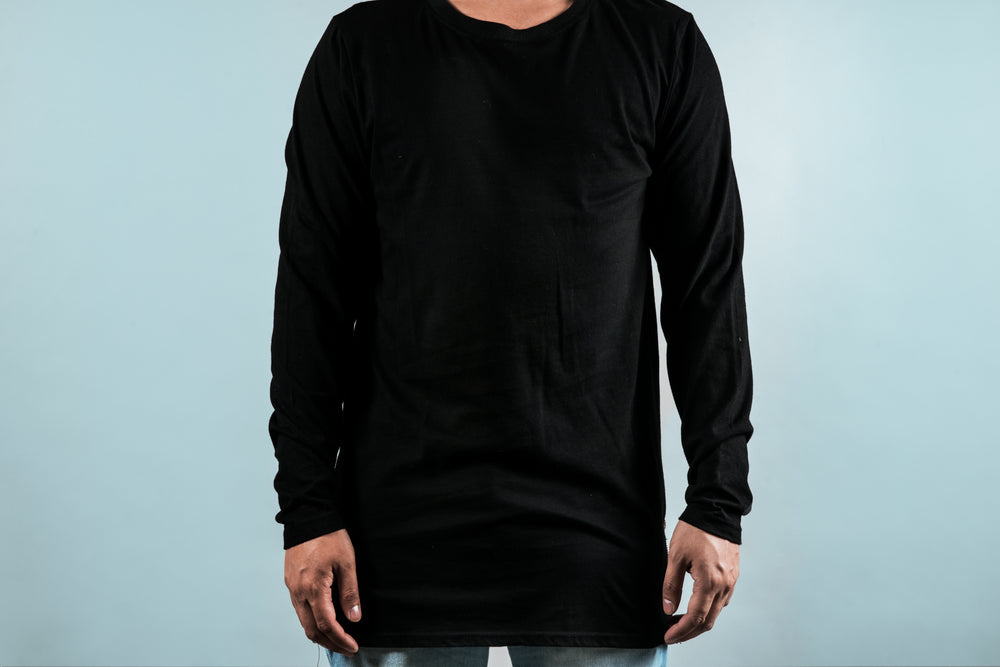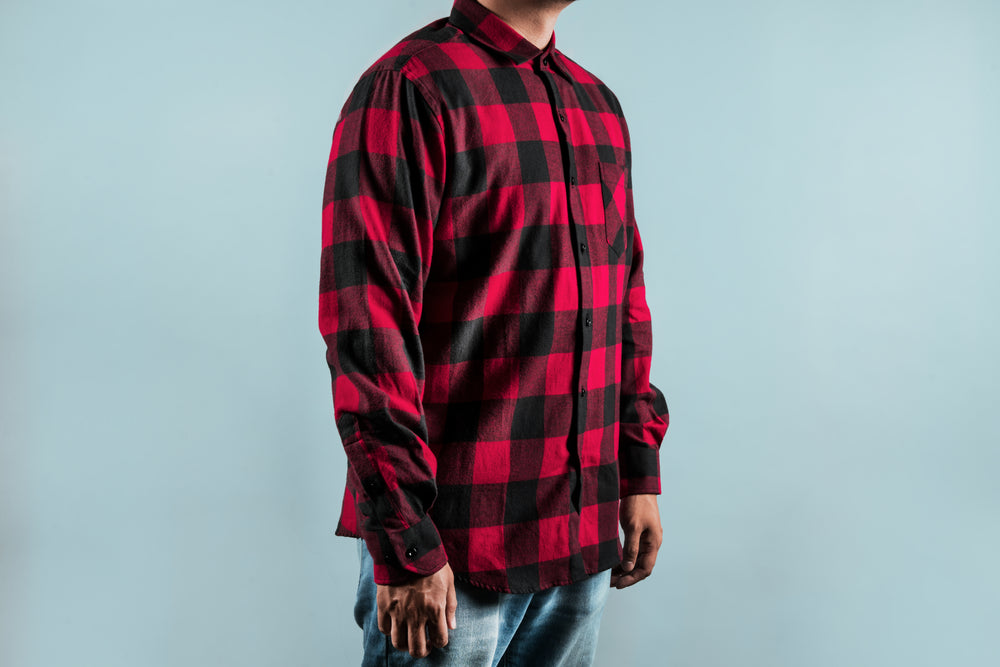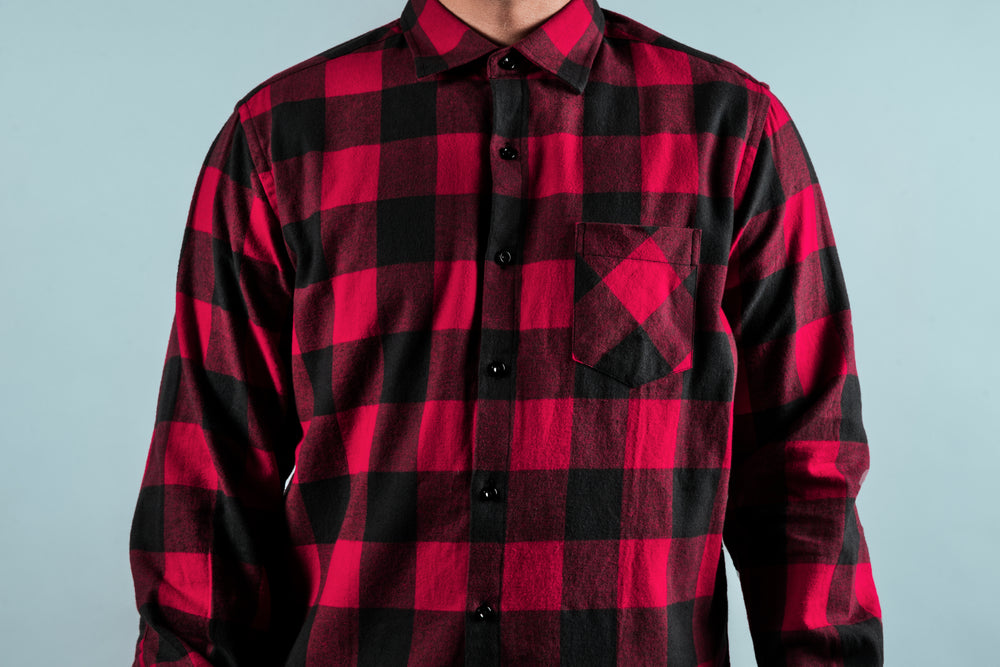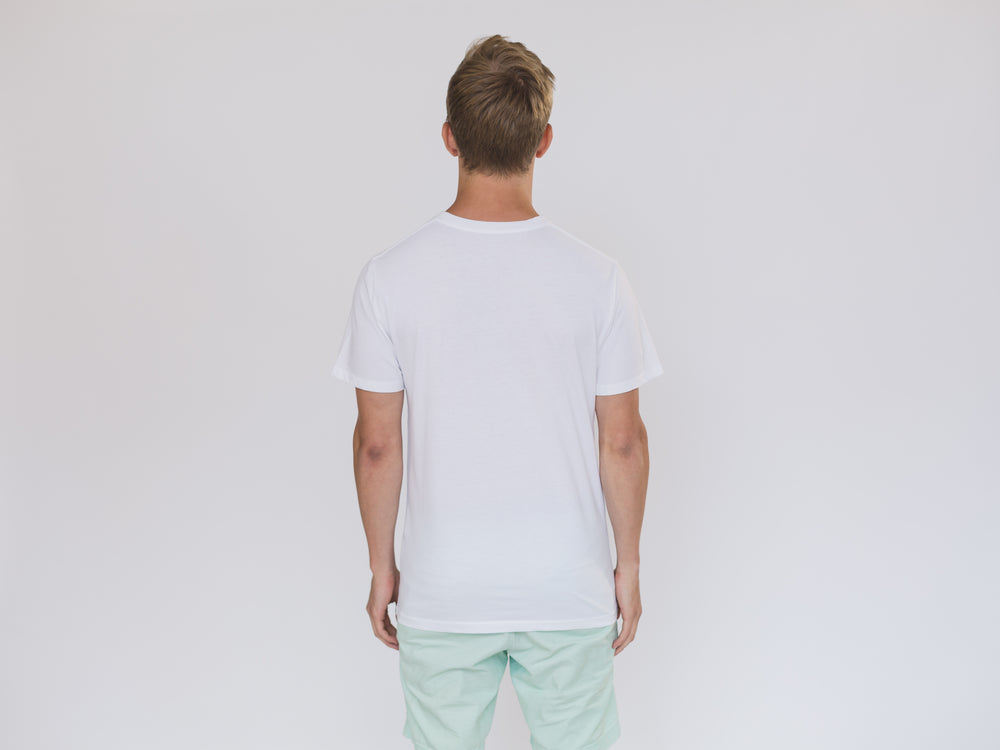 How to use drop-shipping to sell mens fashion
With drop-shipping, you don't need to worry about designing, manufacturing or shipping your products. Drop-shipping companies with do all of this work for you. When a customer purchases an item from your online store - the drop-shipper receives the order and ships out the item.
By drop-shipping your products - you'll be able to pass on the task of designing, manufacturing or shipping your products to a third-party wholesaler. Drop-shipping companies are manufacturers that will send products directly to your customers when the products are purchased. Once a customer places the order - shipping and product info are sent to the company who then ships the product out to your customer. This negates the need for storing stock and shipping items out of your home and frees you up to spend more time focused on marketing and building your brand on social media.
While you can lower the cost of goods for drop-shipping men's fashion by purchasing in bulk from Alibaba - if you're looking to have products shipped on-demand after purchase, you can also have them drop-shipped through AliExpress. Drop-shipping products might be more expensive than purchasing them wholesale, but because the item is shipped only after it's been purchased - there will be less loss of funds and overstock. With drop-shipping, you only purchase a product after it's been sold.
AliExpress offers a lot of different types of men's fashion products with many different designs, making it easy to corner a more specific niche for selling. It's best to have your niche in mind before you start shopping around for products to sell. Understanding your customers and what they will find appealing in a clothing item will be essential to marketing your clothing brand, and you won't be able to select the easiest products to market until you know who you're marketing to.
Marketing your mens clothing brand
Once you've established the character of your brand - you'll want to start thinking about finding an audience for it. The best way to get started with finding an audience is via social media. When it comes to fashion brands - visual mediums like Instagram are great for this.
You'll want to start by exploring profiles and hashtags that you believe are relevant to the expected audience for your brand. Think about the celebrities they'd be following and what common interests they'd have with each other. When you understand what kind of audience you're hoping to attract, you'll be able to produce regular content that appeals to them and will start to pick up followers over time. Remember to like and comment on audience posts as well, to increase the exposure of your profile.
Another great way to market your products on Instagram is through the use of Instagram influencers. These are accounts with relatively large, established audiences who are employed by brands for the purpose of cross-promotion. Influencers have established credibility with their audience that can translate into credibility for your brand. Depending on the size of their following - some influencers may charge a fee for the promotion, but there are also smaller influencers for niches that can be low cost and effective all the same.
When is comes to posting on social media - it's best to promote men's fashion using lifestyle shots of people wearing your products. You can start with pictures you've taken yourself - or use the photos downloadable in our starter kit above. As your brand grows, you might also consider posting pictures of your own customers wearing the product. This will help to build word-of-mouth brand recognition. You can also use Shoppable Instagram Galleries to give user the option to buy your products quickly and easily directly from your instagram profile.
Business model
Drop-shipping men's fashion items is both low-cost and low-risk. If you're only purchasing stock after you've made a sale, then the cost of goods will always be lower than the price they're sold at. Men's clothing items can range greatly in price because of the variety of clothing items - but generally the costs can be kept very low. If you wanted to take your brand in the direction of a more casual audience, you can find button-up shirts for as low as $8 - $12 - meaning you can sell them at around $15 - $25. More formal wear can get more expensive on AliExpress, but this is balanced out by the fact that you can generally get away with higher price-points.
Dropshipping tips
If you decide to dropship through AliExpress, here are a few tips to set yourself up for success.
Free shipping can be exceptionally slow on AliExpress, and the express options are often prohibitively expensive. Try to find sellers that offer epacket shipping; it's an affordable alternative that allows trackable and quick shipping from China to most developed countries including USA, Canada, and some of the United Kingdom.
AliExpress can sometimes seem overwhelming because there are so many products. If you don't know where to start when it comes to product selection, sort your search results by "Most Ordered". This will put the best sellers at the top of the list and give you a general idea of what's selling and what's popular. You can also use Oberlo to drop-ship products directly from suppliers.
To get a better idea of what the cases look like in real life, check out the Reviews tab for product listings and view "Reviews with Photos." Be sure to read the reviews as well, to see what others are saying about the product. Also, you'll want to check out the "Transactions" tab within the product listing on AliExpress. If you see several purchases from one person, it's likely they're dropshipping the item. This tells you it's likely a good item to sell.
Even though you might be paying next to nothing on AliExpress, don't under-price your products. You'll want to leave enough margin for marketing, so try to sell products for three or four times your cost.
Try bundling your items into themed sets, or offering complementary products. Check out what the competition is selling to get a better idea of what product categories might be particularly relevant to your audience.
Platforms like Facebook allow you to target very specific attributes or behaviours. For example, if you use Facebook ads to drive traffic to a cell phone store, you can target iPhone 6 users for iPhone 6 phone cases and target LG V10 phone users for LG V10 phone cases. These device-specific options can be found in the 'Behaviour Targeting' section of your Facebook ad manager. Hyper-targeting can be applied to a wide range of behaviors and demographics.
Start your own men's fashion brand!
The time has never been better to start your own online men's fashion store. With low-cost options for drop-shipping and our free downloadable image set - it's easier than ever to start your own clothing company from home.
Your download is starting now…
Get first access to free photos and other Burst content. Unsubscribe anytime.
Get first access to free photos and other Burst content. Unsubscribe anytime.